The Dairy Industry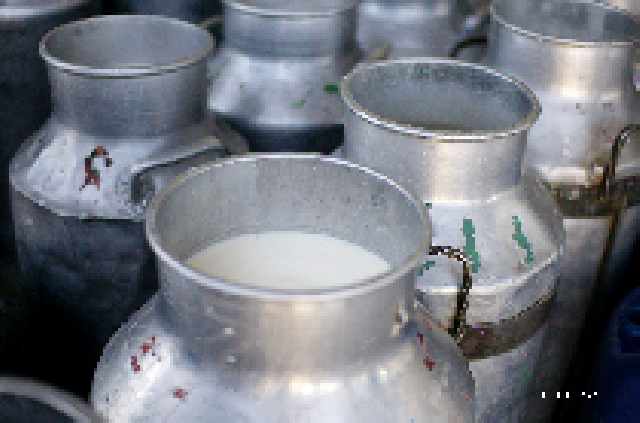 A look at a new set of regulations in the dairy sector, aimed at bringing the market in line with EU standards.
According to the National Sanitary Veterinary and Food Safety Authority in Romania, staring on January 1, 2014, all dairy processors in Romania now process raw milk only in keeping with EU standards, as their period of grace for transition officially expired on that date. Of 64 units that were granted a period of transition, 51 came into compliance, and are listed on the Authority's website, www.ansva.ro , while 13 units were closed down for not meeting the necessary requirements. At present, Romania has 168 units processing milk at European standards, authorized to trade within the EU. Dacian Ciolos, the European Commissioner for Agriculture, told Radio Romania in an interview:
"The moment Romania signed the accession agreement with the European Union, it also accepted certain sanitary standards for producing milk. Romania then got granted an exception for selling its milk in the EU until 2011, giving it time to measure up to European standards. In 2011, we saw that those standards had not been met for most milk produced in Romania, and so the European Commission, upon Romania's request, granted an extension until the end of 2013. Last year, Romania did not apply for an extension, and as a result Romania has the same standards for milk products as any other country in the EU. Through the new Common Agricultural Policy, under the rural development program, the country can now allocate an amount of money specifically for a single sector, in order to provide financial support for coming in line with certain norms, standards, increased quality of products, and that applies to the milk sector too."
The head of the Romanian Association of Milk Industry Employers, Dorin Cojocaru, said that he didn't see a rise in milk prices coming:
"I don't see the price of raw materials going up, because the processors who sold unhygienic milk or did not meet hygiene standards can no longer sell their products on the market. This is a benefit for the consumer, not a disservice. I can say that no more than 15,000 households will be affected by ending the period of transition, because we were supposed to have applied those regulations since 2007. The larger, tax paying market, will not be influenced by that extension."
Let us point out that the Romanian dairy industry came to the attention of foreign investors more than 20 years ago, when the German group Hochland came to our country with production facilities. On the market right now we can find the French group Lactalis, that in 2008 took over the LaDorna group, the French company Danone, the Dutch company FrieslandCampina, and Olympus of Greece. According to the latest information from the Ministry of Agriculture and Rural Development, in the first 9 months of last year, Romania imported milk and sour cream worth over 63 million Euro, by almost 20% more than the same period of 2012. Dorin Cojocaru explains.
"The demand is bigger than the supply, and secondly the market is made by prices too. If the supply from abroad is cheaper, automatically the Romanian consumer will get the product that he can afford. As for the end product, there are three factors influencing prices: the smaller cost of production, so western farmers sell their milk at a reasonable price to processors, who can afford smaller costs, and automatically there is a smaller market price. But we have to add that those factories in the West, both farms and processors, have recouped their investments, as opposed to Romanian farmers and processors, who made investments with European funds or bank loans, and those amounts of money have not yet been recouped, they are part of the production costs. At the same time, Romanian farmers only had five years of subsidies, while western farmers had at least 20 or 30 years of subsidies, so, they had time to consolidate their businesses. One other factor is the takeover of the Romanian market by foreign processors and distributors, who come in with dumping prices, to take over the markets, thinking that in 2015, when the milk quotas are scrapped, they will have a certain market share."
However, Romania also exports dairy products, besides importing them, Dorin Cojocaru told us. Exports go to countries such as Spain, Belgium, Austria, and even Germany, where you can find Romanian yogurts in supermarkets. Aged products are exported mostly to Cyprus, Greece and the Middle East.
www.rri.ro
Publicat: 2014-02-25 13:04:00
Vizualizari: 201
Tipareste