Literature and politics between 1965 and 1974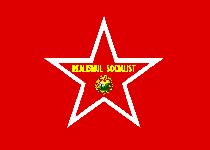 Literature was one of Communists' favourite forms of art. Through the special persuasion enforced by literary texts, the regime had gained more success than literary historians are willing to admit.
Through the special persuasion enforced by literary texts, through the characters' rather primitive outline, but very generous in elating people's purely instinctual feelings, the regime had gained more success than literary historians are willing to admit.
The literary art and craft of the 1950s was that of Socialist Realism, a method implemented by Soviet cultural agents. As early as 1965, young communist leader Nicolae Ceusescu's regime seemed set out to initiate Romania's renewal, by ostensibly giving up on ideology. Thus, literature was freed from the tight straps of Socialist Realism, a style of realistic art.
By implementing such a measure, the regime won the support of a string of intellectuals, who were gullible enough to believe the time of change had really come. Yet, those who kept such a hope alive and had offered their services to the regime, realized in the 1980s that Nicolae Ceausescu's regime was little short of a differently disguised Stalinist regime.
Historian Cristian Vasile, with the Bucharest-based "Nicolae Iorga" History Institute will now be presenting two cases of intellectuals who worked closely with the new literary canon imposed by Ceausescu's regime between 1965 and 1974. They are the literary historian and translator Alexandru Balaci (1916-2002) and prose writer Alexandru Ivasiuc (1933-1977).
Cristian Vasile recalled that Alexandru Balaci, in his capacity as deputy culture minister, tried to defend the new literary writing method, specific to Socialist Realism, while on a visit to Bulgaria, in 1967.
Cristian Vasile: "Balaci held meetings with Communist Party activists from several cities, with cultural personalities, he visited various cultural and arts institutions. Furthermore, he gave lectures at the Higher Party School in Sofia. According to Romanian sources, Alexandru Balaci gave four lectures, at the end of which he had to answer at least 80 questions. There were a couple of questions which, even if they were not tricky, begged for an answer formulated with utmost care, paying special heed to nuances and deep meanings, requiring diplomatic ability. Some of the participants asked questions about the literature of ethnic minorities living in Romania and the stage of cultural relations between Romania and the USSR. But the most interesting question, by far, was the following: what is the Romanian intellectuals' stance on Socialist Realism? At first sight, there was something anachronistic-dogmatic and provocative about the question, for two reasons: Socialist Realism was the only accepted literary writing method. Associated with Stalinism, it was imposed by the Soviets. In this context, it is worth mentioning that the Bulgarian communists were much closer to the Kremlin than the Romanians. Secondly, Nicolae Ceausescu and the party and cultural bureaucracy had allegedly ceased to demand from intellectuals to stick to the conventions of Socialist Realism. They did so at least at a declarative level. The only writing method of the 1950s had somehow been replaced by Socialist Humanism, which was very often mentioned in party documents and in Ceausescu's speeches. When hearing the question, Alexandru Balaci seemed rather confused and asked his interlocutors to define Socialist Realism, in the new context."
The other case mentioned by historian Cristian Vasile is that of writer Alexandru Ivasiuc, which is, by far, more saddening.
Historian Cristian Vasile has further details: "Against the backdrop of the 1956 Budapest Revolution, the future writer, at the time a philosophy student, contested the very idea of teaching a course entitled 'The Fundamentals of Marxism-Leninism', which was considered of utmost importance at the time. Ivasiuc refused to get disciplined from a Marxist-Leninist ideological perspective and paid for his defiance, being sentenced to 7-year imprisonment and compelled to forced domicile. Apart from contesting the reason behind teaching this course, he planned to take action and rally Romanian students to the Hungarian Revolution. During his maturity years, Alexandru Ivasiuc experienced a strange transformation. He chose to embrace a strange form of Marxism, which brought him closer to a political regime, which less than a decade before, had considered him an enemy, instigator and counter-revolutionary person, and which had thrown him into prison. Although he experienced all types of humiliations specific to the concentrationary universe and was compelled to forced domicile between 1956 and 1963, he seemed obsessed with the relation between the individual and power and tried to get reintegrated into society in the mid 1960's, in an attempt to get closer to his ideological masters. Shortly after 1963, he was a member of the staff of the US embassy in Bucharest. Concurrently, he started writing a lot, holding various leading positions. His change became visible, even in his novels 'Interval', 'Knowledge of Night', 'Birds', and 'Illumination'. Some literary critics and historians underlined that unlike the then political prose, namely 'the novel of the obsessive decade', which was apparently rehabilitating those aggressed by the regime, from a fictional perspective, the former political detainee Alexandru Ivasiuc's writings were actually rehabilitating torturers, condemning the real victims once more. Whether or not Ivasiuc was honestly, sincerely and not cynically converted to Marxism, his case illustrates the success of the perverse mechanism of communist pedagogy. Many of his public appearances left the audience with the impression that he was a man who had undergone deep inner transformations."
Just like the whole cultural policy pursued by the Ceausescu regime, Socialist Humanism disappeared in 1989. It is one more example that imposture in art, in spite of the temporary support of the political power, can't impose itself as a real value.
www.rri.ro
Publicat: 2014-06-02 12:00:00
Vizualizari: 462
Tipareste