Absentee parents gone to work abroad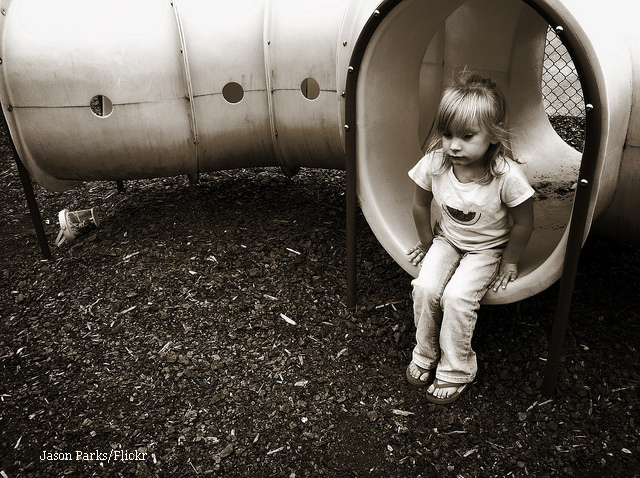 In the last decade, many Romanians have sought work abroad, leaving their children behind.
With their parents leaving the country to find work abroad, many children relegated to the care of parents or relatives. This was not without consequences for the children, as noticed by family members, educators and psychologists. The phenomenon of the missing parents, with their authority but also loving care, has visible effects on the behaviour of children. Sociologist Florian Nitu told us what some of these manifestations are:
"Statistical studies have clearly shown that there is an impact in school performance and interest towards school. At the same time, we see more vulnerability to deviant behaviour: alcohol, tobacco and drug consumption, etc. There is also a higher risk of gravitating towards or becoming victims of law breaking groups. However, the most important impact is in terms of personality development. This is caused by the 'absentee parent syndrome', which has been widely studied, not only in Romania, but all over the world. It has been shown that the lack of a parent or both can lead to low self-esteem, feelings of guilt and a very high level of anxiety."
Not all children left at home by parents working abroad have these problems, but the vulnerability is there. For that reason, the number of such children needs to be known as precisely as possible.
The Foundation for Open Society is running a project which is now several years old. Victoria Cojocariu from the foundation told us about the project's results:
"We started this project in 2007 with one study, and realised that we need to know precisely how many children are left at home without parents, because official statistics were hard to believe. Starting with 2004, the statistics from the national child protection department stayed at around 80,000. Knowing the strong fluctuations in the number of Romanians leaving the country, we wanted to see how accurate that figure was. This is why we ran an independent study, which we concluded in 2009. At the same time, the Save the Children organisation ran a parallel count of these children. Both our organisations found that in 2008 there were around 350,000 such children. At the same time, data from the national department for child protection was a little over 82,000. We drew attention to that difference, and put it on account of the department's inability to collect accurate data due to the lack of reasonable infrastructure. We also saw that social workers were clustered around certain urban centres and that they were unable to structure data bases. Today, in 2015, official statistics for 2014 are still gravitating around 80,000."
One person we talked to who spent a lot of time studying and conversing with these children is sociologist Florian Nitu from the Orizont_FemRural run by the Association for the Promotion of Women in Romania.
The sociologist found that everyone involved, both parents and children, perceive the separation as a fracture, a fracture that each person manages in their own way:
"There are various ways in which this fracture is coped with by both parents and children. I met children who suffered because their parents were not around, others who adapted very well. We have to point out that this is an evolving relationship, which can have dramatic moments, but also functional moments. There are times in a child's life which are extremely difficult without parents, but also times when it is easier. There are periods of high vulnerability, depending on age and circumstance, but also periods of normalcy. We shouldn't believe that the negative effects of parents going away are absolute."
One of the aims of the project was to counteract the negative effects by identifying the mistakes parents make in managing a long distance relationship with their children, and come up with improvements. Here is Florian Nitu:
"It seems that one fundamental mistake parents make is to lay the responsibility of their leaving for work abroad on the child's shoulders. When they see the child crying and going through a difficult time, they tell him that he or she is the reason they are leaving. Parents saying to their children 'I am going away for you' is understood as 'I'm going away because of you, if it weren't for you I'd be staying'. The child suffers, and the idea that parents are leaving because of them is a burden they carry around. Often, parents also tell their children that life is difficult for them abroad, which makes it even worse for the children. In this way, the child gathers even more guilt: mom and dad are going away because of me, and over there they feel even worse. When the mother is the one who leaves, many times things end up in divorces. This means that in those cases, the child also bears the guilt of the separation between parents."
Another mistake parents gone to work abroad make is not keeping in touch regularly and frequently with the children and their school, along with lavishing gifts on them. Experts recommend frequent and regular communication by any means. The relationship with educators is also important, especially since in the last few years another situation is emerging, according to Victoria Cojocariu:
"The economic crisis has brought about some changes. Even though children continue to be left at home, with one of the parents or with friends and relatives, there is this new category of children who return from abroad themselves. The Ministry of Education signalled this situation to us about a year and a half ago. County departments of education tell us that they are faced with dozens, even hundreds of school children who are sent back from the countries where their parents work because the parents cannot support them there. They come back to the Romanian school system from a foreign school system. Obviously, some of them have gaps or difficulties. Some return with their parents, some alone. However, we unfortunately have no data on them."
Even though generally speaking children come to terms with parents going away, there have been extreme cases in which the children do not accept at all this situation, in some cases resulting in suicide. Which is why a deep study is necessary to get precise figures, and parents need to be better educated in order to improve their long distance relationship with the children.
www.rri.ro
Publicat: 2015-07-29 12:00:00
Vizualizari: 300
Tipareste