The dangerous side of the Internet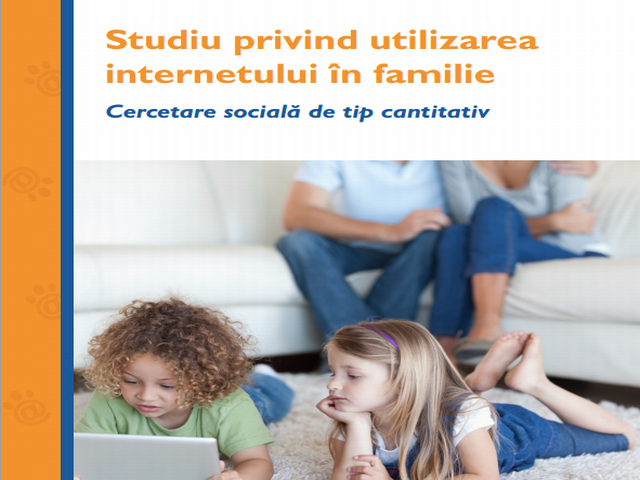 The Internet matches its potential for increasing knowledge and communication with fairly serious potential dangers, well hidden behind pseudonyms and false identities.
The Internet matches its potential for increasing knowledge and communication with fairly serious potential dangers, well hidden behind pseudonyms and false identities. We now have brand-new words for what goes on in this virtual world, such as cyberbullying, sexting and grooming. They are now a reality in the life of children, and, of course, of their parents, who have to cope with their children growing up in an Internet world. In the last 5 years, the average age when a child goes online for the first time went down from 10 in 2010 to 8 right now.
The Save the Children organization issued a 'National Study on Family Internet Use' to see how parents and educators adapt to this reality and how they protect children in an online environment. They also launched an Internet safe use guide. According to researchers, 90% of children are now on one social network or another. The main one is Facebook, but users generally have accounts on several. Ciprian Gradinaru, study coordinator, told us what the study shows: "In terms of the confidentiality of Internet accounts, we noticed a drop in private profiles, by about 10% as compared to 2013. Girls tend to use more private profiles than boys, while children in the countryside tend to use more public or semi-private profiles. We looked at what they post on these profiles, and we found photos, family names, their correct age, the name of their school. 16% of children say that they have posted their home address, and 10% their phone number. The greatest part of them says they use the Internet to make new friends."
55% of children said they added to their friend list strangers, and 10% said they provided strangers with personal information. 47% of children said they were contacted by strangers on the Internet, and more than half subsequently met them in person. In many cases, the meeting was upsetting, and most children chose not to say what specifically bothered them. The ones who do talk about it say it was verbal violence. Aggression, be it verbal or visual, is on the rise on the Internet.
Here is Ciprian Gradinaru once again: "33% say that they have seen sexual images in the last year, most of them on the Internet. In addition, 22% say that they received or have seen, in various contexts, messages of a sexual nature, so-called sexting. Half of the 22% say they were sent a message or explicit photo, while 8% said they were asked to talk about sexual acts. Only a small part said they were asked for a video or picture of their private parts. Asked if they themselves have sent such messages, only a few admit it, obviously, about 5%."
Another question was that of parental supervision. More than half of the parents said they allow their children unfettered access to instant messaging or music and movies. 65% said that they allow their children to have a profile on a social network, and 8% of them allow minors to communicate personal data.
As for awareness of the risks, here is what Ciprin Gradinaru said: "Asked about the risks that children face on the Internet, 41% of them said that children were exposed to violent imagery, 15% said that their child has met someone they knew from the Internet, 13% that their children were exposed to images of a sexual nature, and 10% that they got sexting messages. Compared with the data provided by children, we can see that parents are only partially aware of what their children do online. If we ask what they use to monitor their children's online activity, many say 'antivirus'. They don't know parental control software, don't know how to block websites. A third of parents aren't even aware that they can do those things."
Adina Codres, from the National Authority for Children's Rights and Adoptions, says the problems are not simply lack of computer knowledge, but also the way in which parents relate to their children: "The challenge is the fact that we don't know how to be the parents of these children that got ahead of us so fast. I believe that we, the parents, are insufficiently prepared. We talk about parenting education, but few of us know what it means. We are talking about neglect. If you tell parents they are neglecting their children, they don't admit it, they will say that they provide the child with money, with food, with anything they need. However, they don't provide an hour of quality time. Neglect can also mean that parents, maybe out of ignorance, believe their children are safe if they are glued to the Internet on their computer or mobile phone."
In order to fill the void in the education of parents and children alike regarding online behavior, the Save the Children foundation, together with the Ministry of Education, has issued a safe Internet usage guide. The future curriculum for IT in primary school will include elements of the guide, the ministry assured us. In this way, children can enjoy the benefits of the Internet while avoiding its pitfalls.
www.rri.ro
Publicat: 2015-08-05 13:36:00
Vizualizari: 295
Tipareste