Romania and the energy market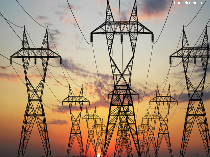 Romania plays an important role on the regional energy market, says European Commission vice-president and EU Commissioner for Energy Union Maros Sefcovic.
We are impressed with the excellent results Romania has reported in the process of fulfilling the objectives of the Europe 2020 Strategy, aimed at reducing carbon gas emissions and stepping up energy efficiency and the share of renewable energy sources, European Commission Vice-president and Commissioner for Energy Union Maros Sefcovic said. The EU official appreciated Romania's contribution to inter-connecting the natural gas grids in Central and Eastern Europe. In another move, Bucharest authorities have announced European funds might be made available to modernize the natural gas infrastructure linking the Black Sea coast to western Romania. Energy Minister Andrei Gerea told Radio Romania that the EU was focusing on multiplying energy supplies and sources, explaining Bucharest could become the most important client of companies exploiting natural gas in the Black Sea.
"We need to finalize the investments we have committed to carry through, namely the infrastructure for transporting gas from the Black Sea inland. In this respect we might benefit from the Commission's recent decision to include the pipeline linking the Black Sea coast to western Romania on its list of priority projects".
In turn, US Ambassador to Bucharest Hans Klemm said, upon meeting the Romanian Energy Minister, that the US was closely monitoring Romania's efforts to achieve energy sustainability. Ambassador Klemm pointed out that Bucharest's achievements regarding economic growth and the improvement of the business environment must be more visible at global level by adequately informing stakeholders. Minister Gerea called on the US ambassador to support investment opportunities in the Romanian energy sector.
The Romanian Minister spelled out Romania's energy priorities, recalling the main natural gas projects, both in terms of production and concerning the transport infrastructure. Minister Gerea also referred to projects in the field of electricity and the stage of drafting the National Energy Strategy, whose next chapters will be made available for public debate over the coming period. The National Energy Strategy for the next 20 years, available on the website of the Ministry of Energy, reveals that Romania has the largest natural gas supplies in Central and Eastern Europe. According to the document, those supplies are due to deplete in approximately 14 years within the current production and consumption patterns.
www.rri.ro
Publicat: 2015-10-20 13:17:00
Vizualizari: 223
Tipareste