The Romanian Public Television struggles to survive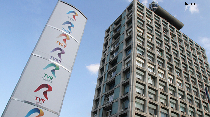 Romania's public television TVR is facing severe financial difficulties.
On a media market such as the Romanian one, that promotes mostly ignorant individuals, has no problem being profoundly subjective and seems to have forgotten the meaning of the word decency, the public television and radio remain the only credible and trusted voice. Public interest, in all its shapes, from information to entertainment and from culture to education needs to be served at all cost. However, due to its long-lasting financial problems, the public television's future is uncertain. Its huge debt, of around 150 million euros, has left it no choice but to desperately look for solutions, jointly with the state authorities.
Parliament hosted a debate on this issue on Tuesday, in the presence of Romania's PM Dacian Ciolos. Urgent measures need to be taken to prevent further financial losses, Ciolos has said, also voicing the Government's availability to help TVR find solutions to the crisis. The Government's support, however, will not be financial. Dacian Ciolos:
"One thing that we unfortunately cannot do now, not before July anyway, is to support TVR financially, because that would involve a budget revision. In the meantime, there are measures that can be taken to prevent further losses."
On the other hand, changing the insolvency law so that the TVR can be declared bankrupt and a new structure be set up, has been discussed. What's sure is that no financial solution will work on the medium and long run without radically restructuring the public television station, the head of the Democratic Union of Ethnic Hungarians in Romania, Kelemen Hunor has said. In his opinion, another proposal made recently, that of uniting the public television and radio, is not a good idea:
"I would not bring the public radio into discussion. The public radio does not have financial problems and putting it next to TVR would only create a high risk of contamination. So this is not a solution."
In his turn, Senate Speaker Calin Popescu Tariceanu has said that TVR's problems are not rooted in legislative flaws but in the station's lack of competitiveness. Tariceanu has praised the public radio for its good financial results, in spite of the fact that it operates based on the same rules as TVR. Finance Minister, Anca Dragu, said she would assess all proposals and would return to Parliament with possible solutions.
www.rri.ro
Publicat: 2016-02-24 13:35:00
Vizualizari: 531
Tipareste