Beekeeping in Romania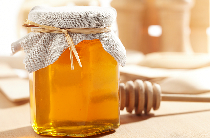 Beekeeping is on the wane in Romania.
Romania's honey production this year is expected to drop to half the yearly average of 20 - 22 thousand tons in recent years, due to the bad weather, which has caused the death of a significant number of bees. Beekeepers say though that there will be no shortage of this product on the Romanian market and neither are prices going to soar, because there are still reserves and the Romanians aren't great honey consumers. Here is Ioan Fetea, chair of the Romanian Beekeepers Association with more on the issue.
"The number one problem in 2016 was nature, climate change in particular, which prevented producers from making the most of the country's honey potential. And from this point of view, 2016 seems to be the year with the lowest honey production in the past fifty years. Why? Because this year production was only 40 - 50% of the average production, somewhere under 10 thousand tons, and that didn't allow producers to recover not even 30-40% of their investment, which was pretty big this year. I am not referring to regular expenses for the modernization of beehives or treatments, but to those related to nutrition supplements, the food we had to feed to the bees during the harvest time. This added to the already existing issues, the phytosanitary treatments we have to implement, the fact that Romania continues to import surrogates although we have surplus of local honey, the fact that these low-quality products still come at lower prices competing against high-quality local honey. Consumers are also deceived by labels reading 'honey from EU' or 'non-EU' or 'Romanian-made honey mixed with honey from non-EU countries', and I believe that's not fair for someone who wants to buy genuine, unaltered honey."
Ioan Fetea has also mentioned other issues currently facing beekeepers in Romania.
"Honey exports this year dropped somewhere under 10%, but the low output is just part of the problem. This import in Europe, which is no longer under control, is another issue. Non-EU honey is exempted from customs duties, and that left the local producers without any protection whatsoever. Surrogates, which also contain Romanian honey, are still being imported and that's what actually destroys our beekeeping industry, as this is something beyond our control. We have taken a series of moves to signal this to Parliament and I am glad they have resumed their plenary sessions. Maybe they'll pass legislation allowing us to label our own products, as it happened in the case of dairy products, of course if the European Union accepts this move. This import of honey is done not only in Romania but also all throughout Europe because the world's main producers, China, Mexico and Argentine, have longer warm seasons than Romania. We should not forget that Romania imports honey from Ukraine to offset the embargo imposed by Russia. Of course all these things are affecting the beekeeping sector, which in the past was a thriving one, in no need of additional support or funding."
According to data released by the Ministry of Agriculture and Rural development, in 2015 Romania exported 10,863 tons of honey valued at 41.48 million euros, while imports stood at only 2450 tons, amounting to 5.55 million euros. In 2015 Romania reported 40 thousand beekeepers and 1.47 million bee families.
Romanian beekeepers are to receive subsidies of 3.4 euros per bee family in the following period of time, an amount meant to make up for some of the losses they incurred this year due to the bad weather conditions.
Over 2017 – 2019 Romania will benefit from a budget of 21.5 million euros part of the National Beekeeping Programme, a 7.2% increase as compared to the money allotted for the 2014 – 2016 period. The National Beekeeping Programme for 2017 – 2019 includes measures such as the purchase of medicine, bee families, queens or beekeeping equipment.
Statistics show the Romanians are consuming a yearly average of 450 – 500 grams of honey per person, consumption being on the rise, as compared to 10 years ago. However, in comparison with 2 kilos in Germany and 1.5 kilos in Belgium and the Netherlands, Romania is still at the bottom of the European standings in terms of honey consumption.
(Translated by D. Bilt)
www.rri.ro
Publicat: 2016-09-27 13:14:00
Vizualizari: 2536
Tipareste