Youcef Kadri of Algeria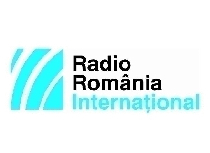 Youcef Kadri is a young Algerian passionate about IT&C.
Youcef Kadri is a young Algerian passionate about IT&C. He speaks fluently several widely-circulated languages and is currently working for a call center in Bucharest. We asked Youcef Kadri how his Romanian experience started: "I am a team manager in a call center in Bucharest. I did my studies back in my home country, Algeria, where I focused on hardware maintenance. I came to Romania after I tuned 18. Romania was the first country I ever visited and it so happened that I fell in love with it right away. I remember it was in winter and I was traveling to Orşova. I was so amazed by the landscapes. I really enjoyed the sight of what I saw. I couldn't believe that I had reached Romania!"
Youcef starts work very early in the morning and is very busy during the day: "I wake up at 5 a.m. and sometimes at 6 a.m. At 7 I go to the pool for a swim. I work until 6 p.m. Then I go home where I cook and clean the house. At my work place I have managed to adapt quite well, there is no big difference between the atmosphere here in Romania and that in Algeria, because I work with very young people. We get along very well. We make jokes, at the weekend we go out together as a team and each Saturday we play football".
We asked Youcef about his favorite place in Bucharest and what other cities of Romania he has visited so far: "I like Bucharest as a whole, but my favourite location is the Cişmigiu park. I have been to other parks as well but Cişmigiu has something special. I would like to revisit the park in Craiova which I heard has been refurbished. Each park has a positive impact on the body and the soul. Of course, each park is different and what matters most is the time when you visit it. Bucharest is a green city as compared to other cities from abroad. I have been almost everywhere in Romania, I have seen the mountains and the Black Sea Coast."
Besides his passion for sports like swimming, diving or snorkeling and football, Yousef is also interested in gastronomy. He cooks Algerian dishes as well as Romanian dishes: "I like to cook. Romanian sour soup is not that different from what we have in Algeria. And we also cook polenta. Almost all the traditional Romanian cuisine is similar to the Algerian one. The ingredients may be different but they are combined in almost the same manner. Especially the polenta, the cabbage rolls and the sour soup".
Youcef Kadri has also shared with us his impressions on his interaction with young Romanians: "We respect each other. In general, interaction is influenced by each individual's personality. Wherever you go, you will find both good and bad people. I have noticed that the Romanian young people speak fluently several foreign languages, which I really appreciate. They are active people. The people I have met have received me very well in Romania. Of course, in the beginning it was a little harder, as I was coming from a different continent. People didn't know much about Algeria, they thought it was located somewhere in the desert. Later, when they had come to know me better and had become aware of the principles that guided my life, we started to get along very well."
Youcef Kadri is still in love with Romania and never misses a chance to talk to everyone about the pleasant experience he has had over the past years in Bucharest. (translation by Lacramioara Simion)
www.rri.ro
Publicat: 2016-10-24 14:55:00
Vizualizari: 1533
Tipareste