November 6, 2016 UPDATE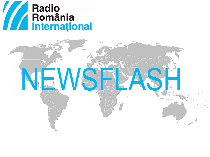 Prosecutors start criminal investigation into the most serious multiple car accident ever to occur in Romania, which killed 4 and injured dozens.
Road accident. Prosecutors have started a criminal investigation to establish the people responsible for the most serious multiple car accident ever to occur in Romania, in which four people were killed and dozens injured on Saturday morning on the Bucharest-Constanta motorway. Starting on Monday, all vehicles involved in the crash will undergo a technical examination. Of the 44 people taken to hospital on Saturday, 24 are still undergoing treatment, the health ministry has announced.
NATO. NATO Deputy Secretary General Rose Gottemoeller meets Romanian president Klaus Iohannis in Bucharest on Monday and the country's foreign minister Lazar Comanescu and defence minister Mihnea Motoc. On Tuesday, she will have talks with high representatives from nine allied states in Central and Eastern Europe, Bulgaria, the Czech Republic, Estonia, Hungary, Lithuania, Latvia, Poland, Romania and Slovakia, who are attending a regional meeting. Rose Gottemoeller is the first woman to serve as NATO Deputy Secretary General. Before taking up this post, she served as Under Secretary of State for Arms Control and International Security for the U.S. State Department.
Trade. A centre for dialogue and cooperation in the field of energy will be established next year in Bucharest, the Romanian prime minister Dacian Ciolos said in the Latvian capital Riga at a meeting of heads of government from Central and Eastern Europe and China. The Chinese prime minister Li Keqiang made a number of proposals to expand cooperation with the states in the region. Romania is interested in continuing trade exchanges with China, said Romania's prime minister, adding that his government is waiting for the Chinese side to give concrete signals with regard to the access of Romanian agri-food products on the Chinese market. This would involve the development and diversification of the export of meet and meet products, given that only one single Romanian producer is present on the Chinese market at the moment. Romania is also interested in developing its relationship with China in the area of tourism and there is an opportunity in the near future to introduce charter flights between Bucharest and China, prime minister Dacian Ciolos also said.
Diaspora. The pilot stage of a project entitled Digital Diaspora - A Partnership for Building Efficient and Transparent Cooperation has been launched in Madrid in the presence of the minister delegate for relations with Romanians abroad, Maria Ligor. The project's main goal is to improve the quality and efficiency of digital communication between diplomatic missions and Romanian communities abroad. In its pilot stage, the project will be implemented in five Romanian diplomatic missions and will include training courses given by digital communication experts aimed at identifying the problems and opportunities in the area of online communication with respect to the Romanian diaspora and find specific solutions to address and tap into them, respectively. The project's pilot stage comes to an end in October 2017 and is carried out at Romania's diplomatic missions in Spain, Italy, Belgium, Canada and Australia.
Football. The Romanian football side meet on Monday in Bucharest to prepare their Friday home match against Poland as part of the 2018 World Cup preliminaries. In their first three Group E matches, Romania defeated Armenia 5-nil in Yerevan and drew against Montenegro and Kazakstan. Montenegro and Poland top the group with 7 points each, followed by Romania in the third place with 5 points. Romania started their World Cup qualifying run with their first ever foreign manager, the former German player turned professional coach Christoph Daum.
www.rri.ro
Publicat: 2016-11-06 18:36:00
Vizualizari: 294
Tipareste