January 20, 2017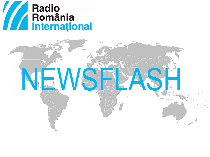 For a roundup of domestic and international news, click here.
ANTI-GOVERNMENT PROTESTS – Romania's President Klaus Iohannis said there are sufficient arguments to prompt the Government to withdraw its ordinances on amending the blanket pardon legislation and the Criminal Code. In a message posted on a social networking site, the President said the measures are 'ineffective' and 'targeted'. On Thursday, protests continued in Bucharest and other large cities against the Government's plans. Thousands of protesters fear the modifications are targeting major influential politicians and lawmakers, aimed at writing off their sentences. Similar charges were launched by opposition parties, civil society or magistrates' associations. On the other hand, the Government claims the modifications are necessary to avoid prison overcrowding as well as to harmonize the existing legislation with Constitutional Court rulings.
2017 BUDGET – The Government is today meeting to discuss the draft budget for 2017. The session will be chaired by Deputy Prime Minister and Minister for Regional Development Sevil Shhaideh, who will serve as interim Prime Minister until Monday, pending Prime Minister Sorin Grindeanu's return from Washington, where he is attending the official swearing-in of Donald Trump as President of the United States. Sorin Grindeanu said the draft budget will maintain the budget deficit below 3%. A delegation of the International Monetary Fund, led by mission chief for Romania Reza Baqir, on Thursday held a first meeting with Finance Minister Viorel Stefan concerning the state budget for 2017. At present Romania has no ongoing agreement with the IMF.
SWEARIN IN CEREMONY – Republican billionaire Donald Trump will be sworn in today as the 45th president of the United States of America. Attending the swearing-in ceremony held in Washington will be some 900,000 people. The businessman won the presidential elections after an election campaign marked by a series of very controversial declarations, as well as Russia's alleged involvement in the campaign. According to the US intelligence agencies, the Russian Federation launched a series of cyber-attacks targeting the Democratic Party during the campaign. The swearing-in ceremony will be held against the backdrop of numerous protests in Washington, but also in Boston, Los Angeles and outside the US, in London and Sydney.
AVALANCHE – At least four people were killed and another 25 are missing in the wake of an avalanche that hit a Hotel in Pescara province, central Italy. The Romanian Embassy was informed that three Romanian citizens, an adult and two minors, were in the hotel when the avalanche hit, and has immediately contacted local authorities. The Romanian Foreign Ministry reports that Romania's embassy and general consular office in Bologna are watching the developments and remain in permanent contact with the local authorities, being ready to provide any necessary consular assistance. Meanwhile Italian rescue teams continue to search for survivors on the ground, although the possibility of finding anyone still alive is very low.
TENNIS – Romanian tennis player Sorana Cirstea, Romania's last representative in the women's singles at the Australian open, on Friday qualified to the round of 16 for the first time in her career. In the third round, Cirstea defeated Alison Riske of the United States, 6-2, 7-6, 7-2. In the men's doubles, Horia Tecau of Romania and Jean-Julien Rojer of the Netherlands moved past Matt Reid and Jordan Thompson of Australia, 2-6, 6-4, 10-5. In the quarterfinals, the two will take on Wesley Koolhof and Matwe Middlekoop of the Netherlands. Also qualified in the quarterfinals are Florin Mergea of Romania and Dominic Inglot of the United Kingdom, who knocked out Julien Benneteau and Jeremy Chardy of France, 6-3, 6-7, 6-7. (Translated by V. Palcu)
www.rri.ro
Publicat: 2017-01-20 13:38:00
Vizualizari: 462
Tipareste