January 21, 2017 UPDATE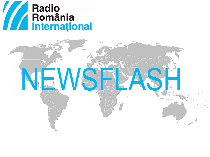 A fire at a nightclub in Bucharest wounds 40 people / The third Romanian hit by the avalanche in Italy has been rescued
FIRE – Over 40 people were wounded in a fire on Saturday morning that burned down one of the largest clubs in the capital city Bucharest. One person is in critical condition. According to the Health Ministry, no person suffered major burns. The list of wounded includes Israeli and Bulgarian citizens. Over 260 fire-fighters intervened to put out the fire. Prosecutors have started criminal proceedings for aggravated criminal damage. Representatives of the District 2 City Hall say the club did not own a functioning permit, although it had a certified emergency evacuation plan. President Iohannis said that rules and regulations were violated, and society will always be at risk unless everyone observes the law. We recall that in October 2015, some 64 people were killed and over 100 were wounded in the Colectiv nightclub fire in Bucharest, which led to massive anti-government protests.
AVALANCHE IN ITALY – Four people were rescued on Saturday night from under the snow and rubble covering the remains of the hotel in Pescara province, central Italy, which was hit by an avalanche on Wednesday. Rescuers have discovered the bodies of two women, raising the toll victim to five. Rescue teams say another 15 people, both tourists and hotel employees, are still missing. The Romanian Foreign Ministry reports that the third Romanian citizen, a minor, has also been rescued, and will join her mother and brother, who are also alive and well. The three were in the hotel along with some 27 other people when the avalanche hit.
IMF – A delegation of the International Monetary Fund, led by mission chief for Romania, Reza Baqir, is on a mission to Bucharest to make contact with the members of the new Government. The delegation has already held talks with Finance Minister Viorel Stefan, concerning the draft budget for this year. The mission will continue to have talks with experts, including from the National Bank. At present Romania has no ongoing agreement with the IMF.
TURKEY – The Parliament in Ankara has adopted a draft law on constitutional reform aimed at extending the prerogatives of President Recep Tayyip Erdogan, also creating the context of holding a referendum in spring. The reform allows the president to issue decrees, declare state of emergency, appoint ministers and other officials and to dissolve Parliament. Erdogan claims the reform is aimed at ensuring stability in Turkey, at a time of great turmoil. Meanwhile his detractors say the draft law will allow him to stay in power until 2029 and will fuel totalitarianism in Turkey, a NATO Member State and an EU candidate state.
TENNIS – Romanian tennis player Sorana Cirstea, 78 WTA, will take on Garbine Muguruza Blanco of Spain, 7th WTA, in the round of 16 at the Australian Open, the first grand slam tournament of the year. In the previous round Cirstea knocked out Alison Riske of the United States in two sets. Irina-Camelia Begu and Horia Tecau on Saturday qualified to the second round of the mixed doubles. The two ousted Vania King of the US and Aisam-Ul-Haq Qureshi of Pakistan, 6-3, 6-4. In the next round, the two will go up against Abigail Spears of the US and Juan Sebastian Cabal of Columbia. Also on Saturday, Raluca Olaru of Romania and Olga Savchuk of Ukraine lost to Raquel Atawo of the United States and Yifan Xu of China in three sets, 7-6, 7-6, 6-4. (Translated by V. Palcu)
www.rri.ro
Publicat: 2017-01-21 19:09:00
Vizualizari: 254
Tipareste