June 26, 2017 UPDATE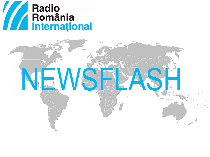 The Social Democrat Mihai Tudose is the new Prime Minister designate
PRIME MINISTER – The President of Romania, Klaus Iohannis, Monday night designated the interim Economy Minister Mihai Tudose, 50, as the new Prime Minister. Further to consultations held throughout the day with the leaders of parliamentary parties, the head of state accepted the proposal made by the ruling coalition, formed by the Social Democratic Party and the Alliance of Liberals and Democrats. The coalition feels entitled to make the nomination, after last week they voted to dismiss their own government, headed by Sorin Grindeanu. According to President Iohannis, the Social Democratic Party and the Alliance of Liberals and Democrats say they have a majority in Parliament, and the opposition parties did not come up with any proposals, nor did they hint that they have a political agreement on the topic. On the other hand, the President added, the current crisis severely damages Romania and it must end as soon as possible. This is why the President called on all parliamentary parties to put together an agenda enabling them to complete the parliamentary procedures this week, so that Romania may have a new Government.
BACCALAUREATE – 135,000 high school graduates in Romania Monday took the Romanian language and literature test, the first test in the Baccalaureate exam. On Tuesday the students with native languages other than Romanian will be tested in their native language and literature, and on Wednesday the compulsory test corresponding to the chosen profile is scheduled, with the last written test of the current session scheduled on Friday. Statistics show that in the academic year that has just ended, the total number of students in the Romanian education system was nearly 3.6 million, down 45,000 since the previous year.
FLAG DAY – On Monday, Romania celebrated the National Flag Day. On this occasion, the Foreign Ministry pointed out in a news release that the national flag was the ultimate symbol of Romanian identity and unity. Flown at all the events organised by the Romanian diplomatic missions, consular offices and cultural institutes, the national flag is also a symbol of cultural and spiritual identity for the Romanians living abroad. June 26 was declared the National Flag Day in 1998, to mark the day in 1848 when the three-colour flag was first adopted as a national symbol.
TENNIS – The Romanian player Sorana Cîrstea (62 WTA) Monday qualified into the second round of the Eastbourne tournament in the UK, with USD 750,000 in total prize money. She defeated the Czech Katerina Siniakova 6-3, 6-2, and is to play next against Britain's Johanna Konta. Two other Romanians, Simona Halep, number 2 in the world and Monica Niculescu (51 WTA) will also play in the second round. Halep will take on the Chinese Ying-Ying Duan, while Niculescu is up against the Bulgarian Tvetana Pironkova, after Petra Kvitova (the Czech Republic) withdrew from the competition. Eastbourne is the last test before the third Grand Slam of the year, Wimbledon.
(translated by: Ana-Maria Popescu)
www.rri.ro
Publicat: 2017-06-26 20:45:00
Vizualizari: 426
Tipareste