September 10, 2017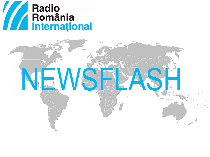 For a roundup of domestic and international news, click here.
ECONOMIC GROWTH – Romania reported the highest economic growth at EU level over April-June 2017, reads a recent Eurostat report. Romania's GDP went up by 5,7% in the first two quarters of the year as compared to the same period in 2016. The report also shows that Eurostat has slightly upgraded its annual economic growth forecast for the Eurozone, from 2,2% to 2,3% as well as for the European Union, from 2,3% to 2,4%. Moreover, according to the latest data Romania had the third-largest quarterly growth in the EU in the second quarter, as compared to the second-largest growth as originally estimated in early August. With a 1,6% economic growth from one quarter to the next, Romania is the EU's best performing economy after the Czech Republic, with 2,5% economic growth, and Sweden, with a growth rate of 1,7%.
BUDGET – The first budget correction for 2017 will be operated by the end of the month and will be positive, the Finance Ministry has announced. Talks with all the ministries will be held prior to the move. Deputy Prime Minister Marcel Ciolacu says the correction will most likely be introduced on September 20. The Government is also preparing the draft budget for next year, which will be submitted to Parliament in November.
COMMEMORATION – Holocaust survivor and Nobel Peace Prize recipient Elie Wiesel was commemorated in Sighetu Marmatiei, northern Romania. The events also included a seminar devoted to Wiesel and a silent march starting at the Elie Wiesel Memorial House, going through the city center towards the train station from where Wiesel's family was deported to Auschwitz-Birkenau in 1944. At the end of the march a commemorative plate in the memory of Jews who were deported in the Second World War was unveiled. Attending the events were over 1,000 officials, leaders of the Jewish community in Romania, Israel, the United States, Hungary and other European countries.
EARTHQUAKE – The death toll of the 8.2 Richter-scale earthquake that shook Mexico on Thursday is now 90. The epicenter of the biggest tremor this country has seen in a hundred years was located in the Pacific Ocean, some 60 miles off Tonala, alongside the Chipas seacoast. 50 million people were affected by the quake. A devastating 8.1 tremor rocked Mexico in 1985, killing thousands. Mexico is the junction point of five tectonic plates, making it a hotspot of seismic activity, France Press reports.
ENESCU FESTIVAL – The George Enescu Festival continued on Sunday with the Diotima Yun-Peng Zhao Quartet opening the series of events. In the Music of the 21st Century series the Moldovan Phillharmonic of Iasi performed under the baton of Adrian Petrescu. Also on Sunday the Chamber Orchestra of Lausanne, the Munich Philharmonic Orchestra and the Salzburg Chamber Orchestra also climbed on stage. One of the most prestigious music events in Europe, the George Enescu Festival offers some 80 concerts and events. Over 3,000 artists from all over the world are for a week holding concerts in Bucharest and 7 other cities across the country. Radio Romania is the only media group to broadcast live concerts staged during the festival. (Translated by V. Palcu)
www.rri.ro
Publicat: 2017-09-10 13:56:00
Vizualizari: 322
Tipareste