October 6, 2017 UPDATE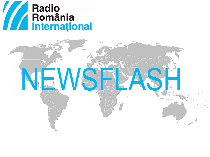 Unions, Gov't fail to strike deal on transfer of social security payments
UNIONS – Trade unions Friday failed to reach an agreement with the Government in Bucharest over demands to give up the planned transfer of social security payment obligations from employers to employees. The head of the Cartel Alfa trade union confederation, Bogdan Hossu, said the Government was not interested in finding another solution and insisted instead on keeping this measure in place, which, Hossu argued, would lead to a fall in salaries. Taking part in the talks were also the trade unions in the healthcare sector, which demand, among other things, changes in the law on public sector salaries and the reintroduction of meal vouchers as of January 1.
NATO – Romania will remain a responsible and active member of the North-Atlantic Alliance, the Romanian Foreign Minister Teodor Meleşcanu said on Friday during a meeting with the head of NATO's Parliamentary Assembly, Paolo Alli. Romania is one of the most important partners of NATO and Euro-Atlantic security, Alli said on the other hand, at the opening conference of the NATO Parliamentary Assembly meeting held for 4 days in Bucharest. Not only has Romania managed to invest 2% of its GDP into defence, but it also contributes to the missions in Afghanistan and Kosovo, and has implemented ballistic missile defence systems, the NATO official mentioned. Taking part in the 63rd annual meeting of the NATO PA are more than 50 delegations from NATO member or partner countries. The main topics approached are the Alliance's operations in Afghanistan, the NATO — EU relations, security at the Black Sea, the situation in East Asia and the humanitarian crisis in Syria and Iraq.
SPAIN – The Government of Spain Friday asked Catalonia to dissolve its parliament and to hold regional elections in order to overcome the crisis dividing the country. Previously, the Catalan Foreign Minister, Raul Romeva, had said the Parliament of Catalonia would convene on Monday to decide on the unilateral proclamation of the region's independence. On Thursday the Constitutional Court of Spain suspended a session of the regional legislative body. Meanwhile on Thursday the PM of Spain, Mariano Rajoy, said the only solution to resolve the conflict was for Catalonia to give up its plan to declare its independence, and return to what he called "legality". In turn, the European Commission senior vice-president Frans Timmermans called for dialogue and reiterated that the dispute was a matter of Spanish domestic politics.
(translated by: Ana-Maria Popescu)
www.rri.ro
Publicat: 2017-10-06 19:38:00
Vizualizari: 322
Tipareste