RRI Sports Club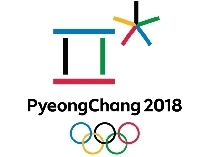 Olympic Preveiw
It's only ten days to go until the start of the Olympic Games hosted this year by PyeongChang, in South Korea. These will be the largest Winter Olympics in history, with a record-high number of participants and more than 100 medal events. A total of 2,925 athletes from 92 countries have confirmed their participation in PyeongChang, which beats the record numbers seen at the Sochi Olympics in 2014, when 2,858 athletes from 88 countries participated.
The United States will send its largest winter Olympics team in history, namely 242 athletes. Canada will send the second largest team to South Korea, 226. Russia will not be an official participant in this year's edition following a doping scandal. However, 169 Russian athletes will take part in the Olympics under a neutral flag. The International Olympic Committee has made an exception in the case of North Korea, inviting 22 athletes to compete. Initially, figure skaters Ryom Tae-ok and Kim Ju-sik were North Korea's only athletes to qualify for the Olympic Games officially, in pair skating.
North Korea's team of 22 athletes, who are competing in five disciplines, includes 12 female ice hockey players, who will form a joint team with South Korean players. South and North Korean athletes will also march together under one flag at the opening ceremony on the 9th of February. Romania will send 26 athletes to the Olympic Games and 24 coaches. One of the most high-profile names in the Romanian team is biathlonist Eva Tofalvi. This is her 6th participation in the Olympic Games. Tofalvi was Romania's flag bearer at the Salt Lake City Olympics in 2002, in Vancouver in 2010 and in Sochi in 2014. This time around, it will be biathlonist Marius Petru Ungureanu who will carry the Romanian flag in PyeongChang.
www.rri.ro
Publicat: 2018-01-31 13:36:00
Vizualizari: 344
Tipareste