March 18, 2018 UPDATE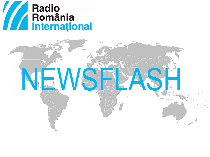 Freezing rain, black ice disrupted road traffic on Sunday afternoon
WEATHER – Several road segments were closed down Sunday afternoon in the south and south-east of Romania, because of the freezing rain and black ice. Traffic was also disrupted in Bucharest. The freezing rain prevented take-offs on the country's main airport, Otopeni – Henri Coanda, while the airport landing strips were treated with anti-icing substance to enable aircraft to land safely. Until Tuesday, a warning will be in place, against moderate sleet and snow falls, black ice and extremely low temperatures.
DEFENCE – This year's first meeting of the Supreme Defence Council, chaired by President Klaus Iohannis, will be held on Tuesday. According to the presidential administration, the participants will analyse the work conducted by the Council and relevant institutions in the field of national security in 2017, and will set the main goals for this year. Other topics of interest with respect to national security will also be approached.
DIPLOMACY – The Romanian Foreign Minister Teodor Meleşcanu will take part in Brussels on Monday in the monthly meeting of the Foreign Affairs Council. The main topics are Ukraine, Syria and Iran, the Romanian foreign ministry announced. On the sidelines of the Council meeting, the participants will have an informal lunch on recent developments in the Korean Peninsula, with the South-Korean Foreign Minister, Kang Kyung-wha, at the invitation of the EU foreign policy chief, Federica Mogherini. The FAC will be preceded by an informal meeting over breakfast with the Foreign Minister of Ukraine, Pavlo Klimkin.
MOLDOVA – Save Romania Union, the second-largest opposition party in Romania, firmly supports the EU accession of the Republic of Moldova, the party president Dan Barna said on Sunday, after a meeting with several mayors from Moldova. At this stage any other statement would be rushed and strictly aimed at gaining political capital, Barna said, hinting at a possible union of Moldova with Romania. Without support from Moldovan citizens, lobbying for such a scenario at EU and international level would be very hard to do, Dan Barna also stressed. He and the vice-president of Save Romania Union Vlad Alexandrescu met on Sunday with a group of mayors from the Republic of Moldova, who signed a symbolic declaration of union with Romania. A former province with a Romanian majority under Tsarist rule, Bessarabia joined Romania at the end of WW1, on March 27, 1918. The USSR re-annexed the province, following an ultimatum in 1940, and part of this territory is today's Republic of Moldova.
RUGBY – Romania's national rugby team lost on Sunday in Tbilisi against Georgia, 25-16, in the last stage of Rugby Europe International Championship 2018, but it managed to qualify into the 2019 Japan World Cup thanks to a surprising win by Belgium against Spain, 18-10. The score in Brussels enables Romania to stay as no 2 in the REIC standings, which allows direct access to the 2019 World Cup. Romania has taken part in all rugby World Cup editions so far.
(translated by: Ana-Maria Popescu)
www.rri.ro
Publicat: 2018-03-18 19:12:00
Vizualizari: 255
Tipareste