April 29, 2019 UPDATE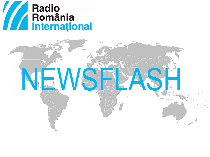 Click here for a roundup of domestic and international news
EASTER Orthodox and Greek-Catholic believers, including from Romania - a country with an Orthodox majority - have entered the Bright Week, when they greet each other with the traditional formula, 'Christ is risen' 'He is risen, indeed'. The formula is aimed at publicly expressing the Christian belief in Christ's resurrection. On Monday Romanians also celebrated St. George, a Christian martyr who is also the patron saint of several cities across the country as well as of Romania's Ground Forces.
MESSAGE Romanian president Klaus Iohannis on Monday conveyed a message on the occasion of the Veterans Day. 'Romania's soldiers did their duty in the Independence war and in the two world wars. Our troops continue to serve in various operation theatres in Afghanistan, Iraq and the Western Balkans', the Romanian president also added. The country's Defence Minister, Gabriel Les, has also conveyed a message in which he says that 'it's our duty to respect those who fought so that we may live in an independent and free country. We should learn this lesson in patriotism and pass it down to the next generations. Romania still has 700 thousand war veterans.
CONGRATS Romania's Social-Democratic Prime Minister Viorica Dancila has congratulated her Spanish counterpart Pedro Sanchez on the victory obtained by his party in the snap parliamentary elections on Sunday. In a communiqué issued by the Executive in Bucharest, Dancila has reiterated Romania's readiness to carry on and diversify the excellent bilateral dialogue, to strengthen and deepen the strategic partnership between the two countries in key domains such as infrastructure, energy, agriculture, domestic affairs and European policies. Dancila has voiced hope the Romanian Diaspora in Spain will continue to represent a strong link in the bilateral relations. Pedro Sanchez has obtained a clear win in the election but is short of majority in Spain's Legislature. Turnout stayed at 75%, the highest in recent years.
FREQUENCIES Dear friends, Radio Romania International operated new changes into the frequencies of its transmissions, which came into effect on April 27th. So, the RRI broadcast at 3:00 UTC to North America, (the West Coast) can be received on the frequency of 7375 kHz in the analogue system, while our programmes to India are carried by 13630 kHz in the DRM system.
(translated by bill)
www.rri.ro
Publicat: 2019-04-29 19:22:00
Vizualizari: 709
Tipareste