New banking index for loans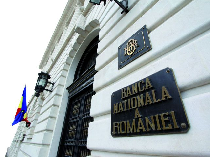 The interest on national currency loans is calculated by Romanian banks based on a new reference index, the IRCC
The National Bank of Romania made public on May 2 a new index for the calculation of interest rates on local currency loans, which have been calculated so far based on the ROBOR index. The new index was introduced by Emergency Order no. 19 / 2019, modifying another government order, 114/2019, which also introduced a charge on banking assets. The new reference index is the arithmetic mean of the daily interest rates of interbank transactions in the last quarter of the previous year. For instance, on its first day, the quarterly reference index for consumer loans was 2.36%, below the 3-month ROBOR, which stood at 3.22%. The National bank will make public the new index on a daily basis, and will post an updated value every end of quarter.
Central bank officials say they cannot make predictions regarding the new index. Its introduction is supposed to make loans cheaper, but it all depends on the inflation rate and on the response from the market, National Bank officials explained. Here is Adrian Vasilescu, the central bank's strategy adviser:
"This index is variable, and will reflect current developments in the market, just like a seismic detector. There is no telling whether it will go up or down. We will see. The National Bank cannot introduce legislation, so it has not intervened in any way in this new system of loan granting and repayment, but at the request of the Government we have made some calculations, given that Order 19 indicates exactly the methodology for it. So we came up with the calculation formula, the Government approved it, it has been posted on the website of the Forecast Commission and is applicable for new loans and for refinancing."
The Central Bank official also explained why this new index was necessary:
"This Order works as follows: a loan formula uses 2 indicators. One of them is invariable, it is the bank's margin. A 3-year loan remains unchanged in terms of the bank margin, but it also needs a floating indicator, because life brings new circumstances every day or every week. For those who have already received a loan, and are currently repaying it, nothing will change, because the measure introduced by Order 19 is not retroactive. It will be applicable for those who take out new loans or who refinance older ones, under the conditions agreed with their respective banks."
Another bill is currently pending in Parliament, which concerns the enforcement of the new banking index for ongoing loans as well, but MPs are yet to discuss and vote on it.
www.rri.ro
Publicat: 2019-05-03 13:04:00
Vizualizari: 1355
Tipareste