May 15, 2019 UPDATE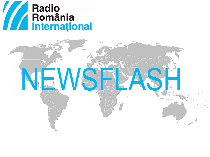 A roundup of local and international news
GOVERNMENT Romania's right-of-centre president, Klaus Iohannis, announced that on Wednesday he communicated to the Social Democratic Party in writing why he had turned down the party's nominations for the new ministers of justice, European funds and the diaspora. The letter sent to the main partner in the ruling coalition reads that the 3 nominees have no experience in the field they are supposed to manage. In a press conference, the head of state also criticized the leftist Government, which in his opinion has had no notable achievements so far and is not interested in the problems facing the citizens. In April, the PM Viorica Dancilă nominated Deputy Eugen Nicolicea to replace Tudorel Toader as justice minister, Deputy Oana Florea for the Ministry of European Funds replacing Rovana Plumb, and Senator Tit Liviu Brăiloiu for the Ministry for the Romanians Abroad, replacing Natalia Intotero. Rovana Plumb and Natalia Intotero resigned in order to run in the European Parliament elections, whereas Tudorel Toader lost the political support of the Social Democratic Party. The 3 ministries are currently run by interim ministers.
EDUCATION Cooperation between Europe and Asia in the field of education has grown and a wide range of opportunities have been created through the EU financing instruments, like ERASMUS+ and Horizon 2020, the EU Commissioner for Education Tibor Navracsics said in Bucharest on Wednesday, at the 7th meeting of European and Asian education ministers—ASEM (Asia-Europe Meeting). The conference is part of the calendar of events organized in the context of the Romanian presidency of the EU Council. The meeting, which will continue on Thursday, focuses on "Connecting education: inclusion, mobility and excellence in support of the Sustainable Development Goals." ASEM is a platform of cooperation between Europe and Asia, launched in 1996 in view of strengthening dialogue between the 2 regions. ASEM currently has 53 partners: 28 EU member states, Switzerland, Norway, 21 Asian countries and 2 international organisations, the EU and the ASEAN Secretariat.
TARIFFS Calls and text messages within the EU are cheaper as of May 15. Consumers calling from their home country to another member state will pay a maximum 19 eurocents per minute (plus VAT) and 6 eurocents per text message sent (plus VAT). According to the European Commission, the new tariffs are applicable in all member states, and they will soon be valid in Norway, Iceland and Liechtenstein as well. Business clients will not be subject to price regulation, given that many providers have special offers already in place for such consumers. The new ceilings, alongside the scrapping of roaming tariffs operated 2 years ago, are part of a review of regulations in the EU telecoms sector.
(translated by: Ana-Maria Popescu)
www.rri.ro
Publicat: 2019-05-15 19:54:00
Vizualizari: 434
Tipareste