Romanian without tears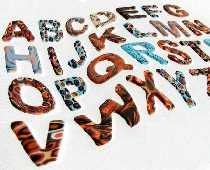 Discourse markers
Communication is a complex process. Making it simple and accurate entails, among other things, using fillers and discourse markers correctly, so in this lesson, we continue with our use of connectors and discourse markers in complex communicational exchange.
Here is a bunch of useful words and phrases:
Nepoata=niece
Subiect=topic
Prin urmare=accordingly
Not to put too fine a point on it=fara ocolisuri
Personal calificat=skilled personnel
Cu trei oameni mai putin=three people shy
A se obisnui cu =to get used with
Now let us use some of the words and phrases above in meaningful, communicative patterns:
Am incercat sa o ajut pe nepoata mamei tale la examen. Fara prea multe ocolisuri, trebuie sa-ti spun ca ea nu stia nimic legat de subiectul respectiv.
I tried to help your mother's nephew with the exam. Not to put too fine a point on it, I must tell you she did not know anything about the topic.
Personalul calificat al serviciului nostru numara cu trei oameni mai putin; prin urmare, va trebui sa ne obisnuim cu noua situatie foarte repede.
The skilled personnel of our service is three people shy; accordingly, we need to get used to the new situation very rapidly.
Trenul cu care sora mea trebuia sa soseasca de la Milano a avut saizeci minute intirziere, din cauza poleiului. Am fost cu totii ingrijorati, mai ales ca sora mea a uitat sa ne dea telefon din timp. Pe scurt, nu i-a pasat citusi de putin de noi.
The train my sister was supposed to be on arrived sixty minutes later from Milan, because of the glazed frost. We all have been worried, all the more so as my sister forgot to phone us in due time. Not to put too fine a point on it, she didn't give a damn on us.
That's all we had time for in today's Romanian without tears. Thank you all for the interest you take in Romanian culture, and for being so keen on learning Romanian with us. Good Bye! La revedere!
www.rri.ro
Publicat: 2019-04-14 14:33:00
Vizualizari: 684
Tipareste