Collaborative art for and by children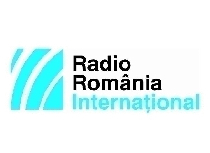 A few colored stains on a sheet of paper could be start of a complex painting
A few colored stains on a sheet of paper could be start of a complex painting, with characters and all. Expressive paintings....voluntarily, or not...we don't know. And that because we are talking about art projects for and by children with autism, Down syndrome and psychological traumas.
Since 2010, Roxana Ene has run projects, in Romania and Germany, in placement centres or with children with various disabilities. She started from the assumption, confirmed by artists the likes of Picasso, that children can paint before they can speak. So, she creates with them a new universe of artistic expression.
A few years ago, Roxana Ene started a project which resulted in a set of drawings started by such children and subsequently completed, gathered in a volume titled 'Do you see what I see?". The model was simple: children would put some stains of colour on paper, and Roxana would give them meaning. Or, we can put it this way: the children played in the Paradise of colours, and Roxana made a trip there. And then she gathered the memories of that trip into a book.
This year we met her at an urban festival Women on Matasari Street, where she was promoting pieces made in her collaborative art workshops. Here is what she told us:
"The traditional peasant's skirt is the result of a fund-raising campaign. This type of traditional skirt is present in many countries, including in Germany, and that could be a connection, though the details may differ. So, I said this type of skirt is present everywhere and is quite simple, so I took the canvas off the wall and put it on these accessories, and they turned to be extremely versatile and raised people's interest."
We also found out that many of the items of clothing made as part of Roxana's projects have been worn at prestigious events, such as the Gopo festival. But, as Roxana told us, the success of her projects lies not in the aesthetics of her works, but in the funds they manage to raise for the benefit of children with problems:
"I've worked with all big NGOs in Romania and Germany, for charity. I started as a volunteer and, in 2015, this incredible story started. I got a grant from the National Cultural Fund Administration, and in 20176 I got funding from Kaufland Romania. I am very proud of this! These are major steps, especially because I am from Romania, from Bucharest, I was born here. This year we have another successful project on fashion and the collaborative art project for children, funded again by the National Cultural Fund Administration."
We aked Roxana why she chose to take part in the Women on Matasari Street festival:
"I knew that this urban festival had become a tradition. Since 2017, as I am also the president of the Roxy and Kids Art NGO, I decided I had to particpate. It was only natural for an NGO like mine."
Roxana told us what happens in her workshops:
"We've won this project and we are staying here, in the country, to work with children with Down syndrome. The children will co-author these pieces of clothing and will wear them at a fashion show that we will stage ourselves as part of this project. It is difficult, true, but it's also wonderful how many beautiful things can happen in such a project."
www.rri.ro
Publicat: 2019-06-25 13:13:00
Vizualizari: 608
Tipareste