July 8, 2019 UPDATE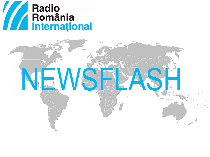 Click here for a roundup of domestic and international news
TENNIS Romanian tennis player Simona Halep who is currently ranking 7th in the world's standings, on Monday clinched a 6-3, 6-3 win against the 15-year-old US challenger Cori Gauff in the round of 16 of the Wimbledon tournament, the third Grand Slam tournament this year. Gauff was the revelation of the present edition of the prestigious competition and before meeting Halep she had defeated experienced players, including her famous compatriot Venus Williams. Simona will next take on Shuai Zhang of China on Tuesday. Halep's best performance at Wimbledon was the 2014 qualification for the semifinals. Also on Monday the pair made up of Romanian Horia Tecau and Dutch Jean-Julien Rojer qualified for the quarter-finals after Argentinians Horacio Zeballos and Maximo Gonzales had abandoned the game. We recall that Tecau and Rojer won the Wimbledon tournament in 2015.
EXAM The baccalaureate pass rate in Romania has this year been around 73.7%, one percent higher than last year, the country's Education Ministry has announced. 177 students have got the highest mark, 73 more than last year, whereas 84 students have been eliminated for fraud or attempted fraud. The highest pass rate has been registered in capital Bucharest and in Cluj, western Romania.
AGREEMENT The Romanian government on Monday signed an agreement with the European Investment Bank through which the latter offers technical assistance for building three regional hospitals in Iasi, north-eastern Romania, Cluj Napoca in the north-west and Craiova in the south-west. The aforementioned projects benefit from European funding. According to Romania's Health Minister Sorina Pintea, the agreement has a total value of roughly 12.9 million Euros. In turn, the bank's vice-president Andrew McDowell said the expertise of the EIB experts would be transferred to the Romanian personnel with the Project Implementation Unit of Romania's Health Ministry.
GDP Romania's GDP went up by 1.3% in real terms in the first quarter of the year as against the last quarter of 2018 and is by 5% bigger as compared with the same period of last year, according to provisional data made public on Monday by the National Institute of Statistics. Romanian authorities estimate a 5.5% increase in Romania's economy this year, while international financial institutions have put it at under 4% - the European Commission at 3.3%, the IMF at 3.1%, the European Bank for Reconstruction and Development at 3.2% and the World Bank at 3.6%. On the other hand, the net medium salary stood around 660 in May, down against the month before. The IT and cloth manufacturing sectors reported the biggest salaries.
(translated by bill)
www.rri.ro
Publicat: 2019-07-08 20:21:00
Vizualizari: 391
Tipareste