Candidates in the presidential race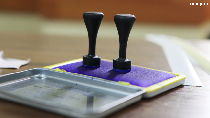 Political parties in Romania have already designated their candidates for the November presidential election.
As anticipated by most commentators, the leader of the Social Democratic Party-PSD, the PM Viorica Dancila, was designated, on Tuesday, by the party's national executive committee, as candidate for the presidential election. Her candidacy is to be validated on August 3 by the PSD Congress, which is just a formality, according to journalists. Viorica Dancila had become main favorite after the PSD executive president Eugen Teodorovici and the secretary general Mihai Fifor decided to withdraw from the race and announced their support for her. The mayor of Bucharest, Gabriela Firea, who also intended to run for president, has eventually accepted the lack of support from her colleagues.
The quick and unexpected political rise of Mrs. Dancila could continue after, last month, she took over the presidency of the PSD from her mentor, Liviu Dragnea, who is currently serving time in prison for corruption. According to analysts, Viorica Dancila is however starting in the presidential race from 3rd position. Previously, she had held talks with the leader of the Alliance of Liberals and Democrats ALDE, Calin Popescu Tariceanu, and with the head of the Pro Romania party, Victor Ponta, about supporting a common candidate, but discussions were to no avail. Which shows that the leftist voters will be divided.
Running as favorites for the final tour of the presidential election are the incumbent president Klaus Iohannis, who wants to get a second term, and is supported by the main opposition National Liberal Party, and the leader of the centrist alliance USR-PLUS (Save Romania Union –PLUS), also in opposition, Dan Barna. A lawyer, Dan Barna became known two years ago, when he replaced the founder of Save Romania Union, Nicusor Dan, at the helm of the party. One of Dan Barna's advantages is his decision to cooperate with the PLUS leader, the former technocratic prime minister Dacian Ciolos. He is also backed by those who have had enough of the same old politicians and parties that are taking turns at the country's helm.
Also on Tuesday, president Iohannis tried to improve his image, highlighting the fact that the Democratic Union of Ethnic Hungarians in Romania (UDMR) and the minorities group in Romania's parliament signed the National Pact which he had initiated after the referendum on justice and anticorruption held on May 26. The only parliamentary parties that have not signed the pact are PSD and ALDE.
Journalists have commented that both the president and the prime minister have a minus in this election race, the fact that people have already seen them at work for some time now. Accused by his own voters of lack of reaction and involvement, Klaus Iohannis has become more dynamic only in the past 2 months.
In turn, Viorica Dancila, labeled as the queen of public blunders, has to deal with what was left behind by the 3 Social Democratic governments that have succeeded each other in power in the past 2 and a half years. These governments were blamed for having tried to subordinate magistrates and stop the anti-corruption fight. (translation by L. Simion)
www.rri.ro
Publicat: 2019-07-24 13:55:00
Vizualizari: 598
Tipareste