Bucharest of yesteryear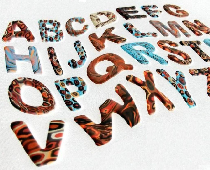 Historical buildings in inter-war Bucharest
In recent years, Romania's capital city Bucharest has been drawing a growing number of tourists, thanks to its rich history and vibrant cultural life, so today we introduce the capital city Bucharest to all our listeners.
As usual, we begin with a series of useful words and phrases:
de netagaduit = undoubtable
atestare documentara = documentary evidence
in marea lor majoritate= for their most part
cladiri istorice = historical buildings
stil architectonic = architectural style
Bucuresti interbelic = inter-war period
Now here are some meaningful sentences including part of the words and phrases above:
Capitala Romaniei, Bucuresti, are o traditie istorica de netagaduit.
Romania's capital city Bucharest has an undoubtable historical tradition.
Orasul Bucuresti este atestat documentar din prima jumatate a secolului al 15-lea.
Documentary evidence of the city Bucharest dates from the first half of the 15th century.
In marea lor majoritate, cladirile istorice, cu un stil architectonic intru totul deosebit, pot fi vazute si astazi in central orasului.
For their most part, the historical buildings, with a very special architectural style, can still be seen today in the city center.
Casele construite in stil Neo-romanesc inca mai pastreaza parfumul Bucurestiului interbelic.
The houses built in Neo-Romanian style still preserve the flavor of inter-war Bucharest.
Thank you ALL for the interest you take in Romanian culture, and for being so keen on learning Romanian with us. Good Bye! La revedere!
www.rri.ro
Publicat: 2019-09-16 14:23:00
Vizualizari: 1068
Tipareste