February 18, 2020 UPDATE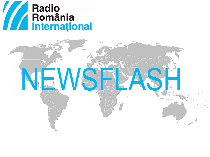 Click here for a roundup of domestic and international news
INTERVIEWS Specialized committees of the Romanian Parliament are interviewing the ministers that would form Prime Minister Ludovic Orban's second cabinet. On Tuesday, economy minister Virgil Popescu and Foreign Minister Bogdan Aurescu got endorsed, whereas Ion Stefan proposed for the Ministry of Development, Ionut Stroe at the Ministry of Youth and Sports, Catalin Predoiu for the Ministry of Justice and Monica Anisie for the Ministry of Education were rejected. On Monday, Nicolae Ciuca, the current interim minister of defense, was the only one to get endorsement. Another three, namely Finance Minister Florin Citu, Interior Minister Marcel Vela and Environment Minister Costel Alexe got negative opinions. The 16 ministers of the Orban 2 government, which has the same structure and membership as the government dismissed by means of a no-confidence vote, are being heard until Wednesday, and the investiture vote is scheduled for February 24. The Prime Minister Designate has decided to maintain the same membership of the Government because he was satisfied with their activities. The opposition Social Democratic Party has announced it will not vote the candidates proposed to form the new government. The National Liberal Party's plan is to get the two governments rejected, in order to dissolve Parliament and start early elections. The Parliamentary elections might thus be held between the 15th and the 30th of June, which is within the same timeframe as the local elections.
MINISTER Romania's president Klaus Iohannis received the Foreign and European Affairs Minister of Slovakia, Miroslav Lajcak in Bucharest on Tuesday. The two officials hailed the way in which the two national minorities are integrated in the two societies, Romanian and Slovak, significantly contributing to the development of the ties between the two countries. Iohannis also evoked the excellent relations between the two countries built upon historical and cultural affinities as well as on converging interests in the political, economic and security fields. The two high officials voiced their commitment to carrying on the consolidation of the bilateral relation, including of the political dialogue. Also on Tuesday, the Slovak official met the head of the Romanian diplomacy Bogdan Aurescu who said that Romania endorses a future decision on opening accession negotiations with Albania and North Macedonia as soon as possible.
DRILL The Chief of Staff of the Romanian Army, General - Lieutenant Daniel Petrescu, on Tuesday attended, at the 'General Emanoil Ionescu' 71 Air Base in Campia Turzii, in north-western Romania, the Distinguished Visitors' Day of the Romanian - American Exercise DACIAN REAPER-20. The event was also attended by US ambassador to Romania, Adrian Zuckerman. One of the most advanced drones in the world, owned by the US Army, was presented on the occasion. Over January - March 2020, the Airbase in Campia Turzii is hosting this event organized and planned in 2019. The US soldiers are members of a unit that carries out information, surveillance and research missions from the Miroslawiec airport in Poland.
(translated by bill)
www.rri.ro
Publicat: 2020-02-18 19:51:00
Vizualizari: 769
Tipareste