May 4, 2020 UPDATE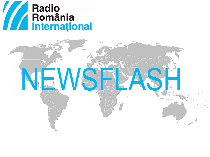 A roundup of domestic and international news
CORONAVIRUS IN ROMANIA - 818 people have died to COVID-19 in Romania, while the number of confirmed cases exceeds 13,500, the Group for Strategic Communication announced on Monday. The largest numbers of cases are reported in Suceava in the northeast and in Bucharest. 5,200 people have official recovered, while another 12,830 are in quarantine. According to reports from Romania's diplomatic missions and consular offices abroad, over 2,300 Romanian citizens living abroad have tested positive for coronavirus. Of these, 100 died, mostly in Italy. President Klaus Iohannis has warned the situation hasn't improved and the epidemic hasn't passed. The President did promise the state of emergency won't be extended beyond May 15, and will be replaced with a state of alert. Romanians will be able to move around the city without signed declarations and between cities only for reasons pertaining to work, health and physical exercise. Hairdressers', dentists' and museums will open while observing social distancing measures, the wearing of masks becoming compulsory in these venues as well as in public means of transportation. Mobility restrictions will remain in place in cities still under quarantine, Suceava, Tandarei and two districts in Buzau.
CORONAVIRUS IN THE WORLD - Several European countries as of Monday eased restrictions taken to combat the coronavirus. Italians will be able to visit their relatives living in the same region and to walk freely in parks and public gardens close to their address. Also on Monday bars and restaurants in Italy offering takeout food have opened. As of June people will be able to eat inside these venues. According to Prime Minister Giuseppe Conte, Italian regions can adopt harsher measures, but cannot ease restrictions beyond the legislation in force. In Germany, barber shops and hairdressers' opened on Monday, while observing strict hygiene regulations. More and more students are returning to school in several lands. In Austria, some 100,000 terminal-year students resumed classes for the first time since the end of March. Also in Austria elderly people in care homes have been restored their visiting rights. In Belgium, some industrial companies have resumed their activity, under special circumstances. Fabrics outlets will reopen to produce protection masks. Relaxation measures have also been introduced in Greece, Poland, Hungary, Croatia, Cyprus, Iceland, Lithuania and Luxembourg. Russia, on the other hand, is now the European country with the highest number of daily infections. Some 3,5 million cases have been confirmed globally, mostly in the United States. Over 248,000 people died to the virus while 1.15 million have recovered.
EUROPEAN COMMISSION - The European Commission on Monday organized an international video-conference aimed at raising funds to support the development of a vaccine and effective treatments of the coronavirus. An estimated 7.5 billion euros are expected to be raised, which will go to setting up a world health organization and research networks. In the opening of the event, the Commission promised 1 billion euros, the same as Norway, while Germany and France have each promised to contribute 500 million euros. Pope Francis on Sunday reiterated his support for the video-conference's goals. Any vaccine against the coronavirus should be considered a global public product, French President Emmanuel Macron said. Despite the latest promising progress, many researchers doubt a viable vaccine used for mass-immunization would be available earlier than next year.
INDUSTRY - The Dacia plant in Mioveni, owned by the French group Renault, has fully resumed operations as of Monday, more than a month since the employees' contracts had been suspended. During the period of inactivity, employees received 85% of their base wages, in keeping with their labor contracts. Some of the company's operations have resumed starting April 21. The other car producer in Romania, Ford, which is based in Craiova, also creased operations on March 19 and resumed production on Monday.
INTELLIGENCE - The head of the Romanian Intellgience Service, Eduard Hellvig, on Tuesday will appear before Parliament's control committee to explain the declarations of President Klaus Iohannis over a possible agreement between the Social-Democratic Party, the Democratic Union of Ethnic Hungarians and Hungarian leaders regarding the so-called Szeckler Land in central Romania. Last week the Chamber of Deputies tacitly passed a bill regarding the autonomy of this area, the only one where Hungarian ethnics hold the majority, spreading over Harghita and Covasna counties and part of Mures County. The Senate subsequently rejected the bill. President Klaus Iohannis accused the Social-Democratic Party of helping the Democratic Union of Ethnic Hungarians pass this bill. On Monday, the President explained he has nothing against Hungarians ethnics and has withdrawn his accusations regarding an alleged complicity between the Social-Democratic Party and the Democratic Union of Ethnic Hungarians involving unconstitutional bills. In turn, Social-Democrat leader and Chamber of Deputies Speaker, Marcel Ciolacu, has filed a complaint against the President with the National Council for Combating Discrimination, accusing his "deliberate and repetitive discriminatory accusations leveled against the Social-Democratic Party, its members and leaders".
(Translated by V. Palcu & Elena Enache)
www.rri.ro
Publicat: 2020-05-04 19:43:00
Vizualizari: 452
Tipareste