Strategies For Fixing The Labor Market In The Pandemic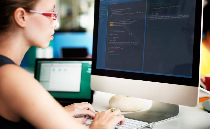 The situation of workers is in a dire state in Romania, just as it is in all other EU states, with high rates of furloughs and unemployment
The situation of workers is in a dire state in Romania, just as it is in all other EU states, with high rates of furloughs and unemployment. The novel coronavirus pandemic meant job losses for hundreds of thousands of Romanians.
Early in April, the EC launched a new temporary initiative to protect jobs and workers affected by the pandemic. This is the Support Mitigating Unemployment Risks in Emergency, or SURE.
In Romania, working from home was widely used during the pandemic, and workers could hold on to their jobs that way. Here is Oana Constantinescu, HR expert, talking about the advantages of working from home:
"Working from home will be able to replace at least some of our activities. I think the pandemic proved what many experts could not, namely convincing many employers that working from home can be at least as productive as working in your place of employment. Obviously, it cannot be a permanent arrangement, the situation we are in is special. Some of us have children at home,and it is much more difficult to get organized. But, where the activity allows it, I think that we will be able to work from home for at least two or three days a week with people being just as efficient."
In the future, digitization will be able to become another means of avoiding human contact in cases of health emergencies. This could lead to a wholesale rethinking of the organization of companies and institutions. Here is Oana Constantinescu once again:
"If we think of public institutions, maybe the solution is digitizing relations with the public and streamlining operations. That may mean that automation will make some positions redundant, but that doesn't have to mean getting rid of people, but training them for other roles in the organization. That means professional retraining and change in competencies, which we should already be assuming will happen. Maybe the pandemic will make that happen more often."
When working from home efficiently, professional relationships are wholly based on trust. Oana Constantinescu believes that meeting this condition can make working from home very effective:
"As far as I am concerned, working from home has two sides. First of all, the trust that the employer has in the employees, and secondly, providing the necessary equipment for activities to be run at least as well as in the workplace. For employees, this means very good organization and communication with the team, planning, and computer skills. It is true that working from home is more taxing right now, but I believe that if there is good preparation and latent skills are developed, things will work out."
Marius Ciuca is one of the founders of the Job in Sibiu platform, which helps unemployed people get jobs. In a webinar organized by the Young Initiative Association, he explained how important it is to pick the right job:
"We have a few instruments by which we can realize who we are, then seek a job. We have the Holland Test, which reveals the candidate's personality, and what areas are a good match for them, as well as a SWOT analysis, which reveals what are their weak points, what opportunities they may embrace, and what are their threats. In addition, we run a test for perceptions. It shows how others around us perceive us. This is not very important, but it provides some pointers as to what may be suitable for us. We make a list of 10 acquaintances from various environments and we ask them two questions that we ask them to answer right away, without thinking. Which job do you think suits me best? What is my best quality?"
We asked Oana Constantinescu how people seeking a job should go about it, and what the right attitude is:
"People looking for a job should treat this with the utmost seriousness and resilience. Things never happen overnight. Looking for a job is an entire project by itself. There are refusals, frustrations with not finding employment. But there are compromises to be made too, and I think it is important for everyone to know their advantages and emphasize them when seeking a job. Turn downs have a lot to do with the fact that a given person may be unsuitable to the job. Most recruiters look at how suited is a candidate with the workplace, and young people should inform themselves, to have patience, and have realistic expectations."
The National Institute of Statistics informs that in Romania the rate of unemployment reached 4.6% in March, way above the previous month. Right now, the most jobs that are available are in construction, call centers, IT, and logistics. These areas can provide over 9,000 jobs that are available to candidates all across the country.
CC
www.rri.ro
Publicat: 2020-05-20 14:00:00
Vizualizari: 151
Tipareste