June 2, 2020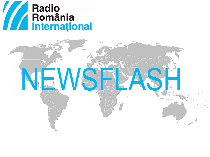 Click here for a roundup of domestic and international news
FESTIVALS Three major music festivals scheduled for this summer - Untold, Neversea and Electric Castle have been cancelled due to the restrictions imposed to prevent the coronavirus pandemic. According to organisers, the decision was made against the uncertainty in the showbiz, the restrictions imposed on team working and the bill banning events attended by more than 1000 people until August 31st this year. People who bought tickets for the aforementioned events this year can use them next year or may apply for refunds.
COVID 19 Only 119 Covid infections have been reported in the past 24 hours in Romania, the authorities have announced. The number of confirmed cases has exceeded 19,500 and the country has a death toll of 1,279. 13,500 patients have been cured since the beginning of the pandemic. 31 hundred Romanian nationals have been reported infected abroad, of whom 106 died. In the meantime, the activity in hospitals around Romania is gradually coming back to normal. Several medical units exclusively treating Covid infections so far are gradually returning to the activities they carried out before the pandemic. A new stage of relaxing measures began on Monday, when outdoor terraces and beaches reopened. Social distancing remains in effect but Romanians are now allowed to travel from one city to another. Malls, schools, kindergartens and playgrounds remain close, while flights towards some EU and non-EU destinations are still cancelled.
REPATRIATION The Foreign Ministry in Bucharest has announced that jointly with other state institutions it facilitated the repatriation of 620 Romanian nationals from countries like The Netherlands, France and Spain. The move comes in line with other measures aimed at easing the return of the Romanian nationals who have been affected by the air transport restrictions imposed by the COVID1-19 pandemic. According to the same sources, the Romanian nationals were unable to prolong their stay in the aforementioned countries due to various reasons. We recall that local air carrier TAROM has cancelled its flights towards Italy, Spain, Britain, France, Germany and Belgium until mid-July.
SCHOOL Eighth and twelfth graders in Romania are today coming back to school after more than two months of online lessons. They are going to take special lessons for their National Test and for the high-school graduation exam. Special measures have been applied in schools to limit the spreading of the new coronavirus and students must wear masks during the two or three-hours classes. Until June 5th, eighth graders are expected to apply for their National Test due ten days later. Another exam session has been scheduled for June 29th, for those who have been prevented from attending the first session on health grounds. A special baccalaureate exam session is also expected to be scheduled for the same reasons. Students will start applying for this session tomorrow and the first written exam is due on June 22nd.
ORDER US president Donald Trump on Monday pledged to reestablish order in a country affected by riots. The US official said he would deploy army troops to quell anti-police protests if state governors are unable to do so. Protests and rioting continued on Monday night by people enraged by the death of an African American while being apprehended by the police. Police fired tear gas and rubber bullets at the protesters. Demonstrations against police brutality and racism in the USA were being held at the end of last week in Britain, Germany and Canada. Protests were being held in New Zealand, Dublin, Amsterdam and Paris on Monday.
(translated by bill)
www.rri.ro
Publicat: 2020-06-02 13:45:00
Vizualizari: 557
Tipareste