The state of the COVID-19 pandemic in Romania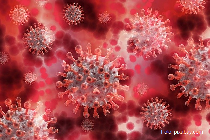 With part of the coronavirus containment measures lifted, Romania now faces a surge in the number of new cases
When the pandemic started, it took 3 months for it to reach one million cases, now we see this number reached in 8 days, the World Health Organisation warned. The number of COVID 19 infections worldwide exceeds 9 million, the death toll is in the hundreds of thousands, and infection rates reach new peaks at the same time in several large countries. Equally disturbing is the fact that new outbreaks are reported in countries where restrictions have been eased.
This is the case with Romania, where healthcare minister Nelu Tătaru says the number of new cases has gone up, with substantial community spread. Four months after the first COVID 19 case was reported in Romania, the country reports over 24,000 cases and more than 1,500 deaths.
For about 2 weeks, a daily infection rate of 200-300 cases has been reported. Nearly 6% of the tests run over the weekend, for example, turned out positive, a proportion not seen since early May.
And a growing number of hospitals announce they can no longer receive patients. In order to free up space, the authorities have decided that coronavirus patients with few or no symptoms will be hospitalized for only 10 days, followed by a 14-day home isolation period under supervision by the family doctor. The announcement was made by minister Nelu Tătaru in an interview to a private TV channel:
Nelu Tătaru: "On the 7th day we will run a test, and if it comes out negative the patient is discharged on the 10th day. If however the test is positive, but the patient has not had any symptoms for at least 3 days, that patient will also go home, and self-isolate for up to 14 days under the supervision of their family doctor. We cannot send an asymptomatic patient home on the first day, because we cannot be sure of how serious the disease will be in that person."
The health minister also added that, in case the situation in the country worsens, the authorities consider introducing restrictions in certain areas.
Meanwhile, on Monday 5 other countries were included in the list of so-called "green states", no longer subject to quarantine requirements for travelers coming into Romania. The 5 states are Finland, Italy, Estonia, Ireland and France. Flights to and from these countries may be resumed, the National Committee for Emergency Situations decided.
As of June 15, quarantine requirements are also lifted for travelers coming into Romania from 17 countries: Austria, Bulgaria, the Czech Republic, Cyprus, Croatia, Switzerland Germany, Greece, Iceland, Latvia, Liechtenstein, Lithuania, Malta, Norway, Slovakia, Slovenia and Hungary, with flights to and from these states resumed.
(translated by: Ana-Maria Popescu)
www.rri.ro
Publicat: 2020-06-23 14:00:00
Vizualizari: 359
Tipareste