August 1, 2020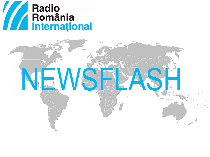 A roundup of domestic and international news.
CORONAVIRUS – The total number of infections with the novel coronavirus gets close to 52 thousand in Romania, with some 1,225 new infections being reported. New cases of infection have been reported in all counties, most of them in the capital Bucharest – 160. Some 401 patients are in intensive care. The death toll is 2379. New restrictions are in place as of today and several localities have been quarantined. A number of countries have introduced restrictions for people coming from Romania, in the context of a surge in the number of new infections in this country.
GOVERNMENT – The Bucharest Government has adopted a number of ordinances and decisions as regards the European money received for the country's economic relaunch, the stimulation of digitization, of the entrepreneurship in the rural area, bigger child subsidies and the extension of the gas network. Labor Minister Violeta Alexandru has said that employers can reduce the employees' working hours by up to 50% in the context of the pandemic, without affecting their revenues, as the state will cover the difference. In other to receive this type of state support, at least 10% of the employees must have reduced working time, and the company's turnout should be by at least 10% smaller as against the same period of last year.
WHO - The World Health Organization said on Friday that the coronavirus pandemic effects would be felt for decades, as its emergency committee assessed the situation six months after the outbreak. "The pandemic is a once-in-a-century health crisis, the effects of which will be felt for decades to come," the WHO Director General, Tedros Ghebreyesus said on Friday. The pandemic has killed more than 670,000 people since emerging late last year in Wuhan, China, with more than 17 million cases diagnosed. The United States, Brazil, Mexico and the United Kingdom have been the hardest hit by the virus.
EUROSTAT - In the second quarter 2020, still marked by COVID-19 containment measures in most EU member states, seasonally adjusted GDP decreased by 12.1% in the euro area and by 11.9% in the EU, compared with the previous quarter, according to a preliminary flash estimate published by Eurostat, the statistical office of the European Union. These were by far the sharpest declines observed since time series started in 1995. In the first quarter of 2020, GDP had decreased by 3.6% in the euro area and by 3.2% in the EU. Among the member states, for which data are available for the second quarter 2020, Spain, with 18.5% recorded the highest decline compared to the previous quarter, followed by Portugal with 14.1% and France with 13.8%. Lithuania recorded the lowest decline of only 5.1%. According to Radio Romania's correspondent in Madrid, for the first time in 13 years, almost 100 thousand Romanians receive unemployment benefits in Spain, after being made redundant. Figures for Romania will be available next week. Results will be negative, but this will be the only period of economic decrease in 2020, according to the Romanian Finance Minister Florin Citu. The US saw a drop of almost one third of their GDP in the second quarter of the year. At the same time, Canada's economy went up by 4.5% in May as compared with April. (Translated by Elena Enache)
www.rri.ro
Publicat: 2020-08-01 13:50:00
Vizualizari: 339
Tipareste