August 7, 2020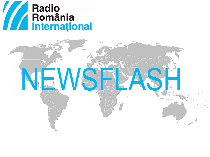 A roundup of domestic and international news.
GOVERNMENT - The Bucharest Government is going to adopt, in today's meeting, a number of measures aimed to support employees and employers in the context of the coronavirus pandemic and also to stimulate employment. Thus, employers may reduce the staff's working hours by maximum 50%, after consulting with trade unions. Also, employees in telework for at least 15 days during the state of emergency or the state of alert, may receive the amount of 2,500 lei. The money will be spent on IT products needed in the telework activity.
CORONAVIRUS – 1,378 new infections with the novel coronavirus and 50 deaths have been reported in Romania today. Almost 58,000 coronavirus infections have been confirmed in the country since the Covid-19 outbreak five months ago. Almost 29,000 people have recovered. The capital Bucharest and the counties of Prahova and Arges have reported the biggest number of new infections. Doctor Alexandru Rafila, a microbiologist and Romania's representative at the World Health Organisation says the disease has spread rapidly since the state of emergency was lifted. Rafila has said on Radio Romania that, unless the number of new infections drops, the Romanian medical system will find itself in a very difficult situation.
ELECTIONS - In Romania, candidacies for the local elections due this fall can be submitted until August 18. Local elections should have taken place in June, but have been postponed due to the coronavirus pandemic. The Bucharest Parliament decided, in mid-June, to extend the mandate of locally-elected authorities until November 1st. At the beginning of July, the Senate and the Chamber of Deputies passed the law setting the local elections on September 27.
BEIRUT - Anti-government protests continue in Beirut, where civilians clashed with Lebanese security forces. Officers deployed tear gas on dozens of people near parliament, on Thursday evening. Protesters want the change of the political class which they see as incompetent and corrupt. Demonstrators were angered by Tuesday's devastating blast, which officials say was caused by 2,750 tons of ammonium nitrate stored unsafely since 2013. The explosion killed at least 149 people and injured about 5,000 others. At least 16 port and customs authorities were taken into custody by the Lebanese prosecutors.
TIFF - The 19th edition of Transylvania International Film festival continues in Cluj Napoca and the surrounding areas. The first two episodes of the film "Tuff Money", written and directed by Daniel Sandu will be presented this evening. Also screened will be documentaries and films, by Alexander Nanau, Stere Gulea and Dan Pita. The illegal deforestation is the subject of the documentary "Wood", screened this evening and signed by Monica Lazurean Gogan, Michaela Kirst and Ebba Sinzinger. The audience can also watch the film "Willow", which tells the story of three women whose lives are completely transformed by maternity. (Translated by Elena Enache)
www.rri.ro
Publicat: 2020-08-07 13:36:00
Vizualizari: 486
Tipareste