September 1, 2020 UPDATE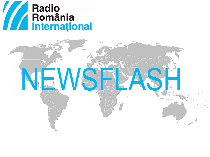 A news update
No restrictions - Restaurants, cinemas and theatres were reopened on Tuesday with certain health safety provisions in place. Nightclubs and bars remain closed. Also starting on Tuesday the number of people allowed to attend private events, training courses and workshops has been increased.
Measures - Measures have been made public in Romania regarding the organization of school activity to reduce the risk of contamination with SARS-CoV-2. There are 3 scenarios for the beginning of school depending on the rate of infection for a 14 day period. The minister decree provides that students and teachers will have to wear masks when in school. The document also shows that, for one confirmed case of infection with the new coronavirus, the activity of the respective student's class will be suspended for 14 days. If 3 confirmed cases emerge in 3 different classes, the respective school will suspend classes for two weeks.
Visit – The Romanian foreign minister Bogdan Aurescu is paying an official visit to Israel and Palestine on Wednesday and Thursday. According to a Romanian Foreign Ministry MAE communiqué quoted by AGERPRES news agency the agenda of minister Aurescu's visit to Israel includes consultations with the foreign minister Gabriel Ashkenazi and meetings with President Reuven Rivlin, the PM Benjamin Netanyahu and other officials. The talks will focus on ways to develop and deepen bilateral strategic relations with special attention being paid to politics, economy and security. They will also tackle the developments in the region, mainly the Middle East peace process. In Palestine, FM Aurescu will have consultations with the foreign minister Riad Malki and the PM Mohammad Shtayyeh. Discussions are going to target mainly the development and diversification of Romanian-Palestinian relations and the means to consolidate cooperation as a concrete contribution to the institutional construction and development of Palestine. FM Aurescu says that over the past months he has had an open and thorough dialogue with both his Israeli and Palestinian counterparts, in line with Romania's traditional policy of friendship and trust with both nations.
OIE – The World Organization for Animal Health - OIE has declared Romania a state free of bovine brucellosis, the National Sanitary Veterinarian and Food Safety Authority informs. The disease is contagious and affects bovine reproduction, being one of the most dangerous occupational diseases for veterinarians. The last bovine brucellosis hotbed in Romania was eradicated in 1969. The Authority also shows that following cooperation between veterinary services and farmers, Romania is also free of foot-and-mouth disease, bovine plague, sheep and goat brucellosis. Also Romania is considered a country with a negligible risk for BSE – bovine spongiform encephalopathy. Also the US Department of Agriculture Animal and Plant Inspection Service has officially recognized Romania's status as free of highly pathogenic avian influenza and Newcastle disease.
Parliament – On Tuesday, September 1, the Romanian senators and deputies started a new ordinary session, the last one of this legislature. The previous session took place against the backdrop of the COVID-19 pandemic, the MPs meeting online for most of the plenum meetings and the committees. They are going to discuss the budget adjustment bill which was already approved by the government and which needs to receive the vote of the two chambers as well as many draft laws and decrees issued by the government in relation to measures targeting such domains as healthcare, education and social protection in the context of the new coronavirus pandemic. (tr. L. Simion)
www.rri.ro
Publicat: 2020-09-01 20:06:00
Vizualizari: 478
Tipareste