The rule of law and the laws on the judiciary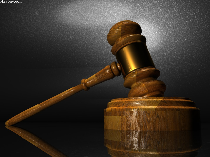 The European Commission has released its first report on the rule of law in the EU
Several amendments to the laws on the judiciary, dating back to 2018 and 2019, continue to raise concern with respect to their impact on judicial independence, says the chapter on Romania in the first report on the rule of law in the EU made public by the European Commission.
The document assesses 4 key areas: national justice systems, anticorruption legislation, mass media pluralism and freedom, as well as other institutional aspects related to checks and balances systems.
Last April, a number of amendments to the Criminal Code, the Code of Criminal Procedure and the special law on corruption were passed by Parliament in an emergency procedure, but sparked wide-spread criticism and they were eventually ruled as unconstitutional in July. The task to bring the Criminal Code and Criminal Procedure Code in line with all decisions of the Constitutional Court remains pending. The legal uncertainty and the risks to the sustainability of the fight against corruption therefore remain, reads the report.
The document also says Romania has a comprehensive national anti-corruption strategic framework based on the large participation of national and local institutional actors, providing for the voluntary involvement of a very large part of the public administration, including local government, and State-owned enterprises, as well as law enforcement, the prosecution service, the courts, and civil society.
Although the Constitution provides that the adoption of government emergency orders is only possible in exceptional and motivated cases of urgency, successive governments have used GEOs to legislate in many areas, raising concerns regarding the quality of legislation, legal certainty and respect for the separation of powers, the report also says, mentioning that Romanian civil society is active in defending the rule of law.
Also, the level of implementation of the national anti-corruption strategy has increased and preventive actions are being followed up both at national and at local level. At present, the document says, the Ministry of Justice is evaluating the strategy in view of designing the next one.
On the very day the EC report was released in Brussels, in Bucharest the Justice Ministry initiated a public debate on proposed changes to the laws on the judiciary. The announcement was made by minister Cătălin Predoiu, who said these amendments ensure the implementation of European recommendations:
Cătălin Predoiu: "[The amendments concern] strengthening the role of the Higher Council of Magistrates in the organisation of exams and competitions through the National Magistracy Institute, ensuring that magistrate selection is based on professional criteria and eliminating any possibility of entry into profession without an exam, scrapping early retirement schemes, strengthening the independence of prosecutors, reintroducing compulsory competitions for access to High Court judge posts, and the dismantling of the special section investigating offences in the judiciary."
(translated by: Ana-Maria Popescu)
www.rri.ro
Publicat: 2020-10-01 13:50:00
Vizualizari: 311
Tipareste