Patients and doctors call for more responsibility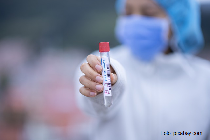 Chronic patients in Romania find it difficult to have access to treatment because of coronavirus pandemic.
The number of coronavirus infections is constantly on the rise in Romania. Underfunded for years, the Romanian healthcare system is one of the least performing in Europe. Given this grim reality, many are sounding an alarm signal and criticising the authorities for their handling of the current health crisis. As the number of coronavirus cases is growing, the number of available beds in hospitals is decreasing. And even where more beds are supplied, there is still not enough staff available.
Until not long ago in favour of treating all coronavirus cases in hospital, including asymptomatic and mild cases, healthcare officials are now changing the rules and want these latter types of cases to be treated at home. This would free hospital beds for those with serious forms of infection. Except that if some of the asymptomatic and mild cases do at some point need intensive care treatment, there is a risk there won't be a free bed for them.
Under the circumstances, the doctor and researcher Octavian Jurma told Radio Romania that the authorities should adopt a more proactive approach:
"We begin to take action based on the numbers we see, when we see them. If, for example, today we're having 5,000 new cases, the curve from two weeks ago would have indicated with quite a lot of precision that we'd get to the point we are today. To keep up with the pandemic, we must act today as if what we expect to happen in two weeks' time has already happened. The measures taken as part of the red tier stage are good measures. The problem is that they are always behind the pace of the pandemic."
As the authorities are focusing entirely on managing the coronavirus outbreak, chronic patients are sounding a strong alarm signal: they too, have a right to medical care. The transformation, often overnight, of healthcare facilities such as Colentina hospital in Bucharest into facilities that are only treating coronavirus patients is limiting the access of chronic patients to treatment. The president of the Alliance of Chronic Patients, Cezar Irimia:
"These patients feel marginalised, abandoned, ignored by the healthcare system and are being left to fend for themselves. There's no proper assignment of these patients to hospitals and doctors."
As for the solution, the president of the Coalition of Organisations of Patients with Chronic Disorders, Radu Gănescu:
"The recommendations of the World Health Organisation are clear: each hospital should treat both Covid and non-Covid patients. All they need is to be provided with the necessary equipment and testing kits."
www.rri.ro
Publicat: 2020-10-22 14:00:00
Vizualizari: 437
Tipareste