Colectiv, 5 years on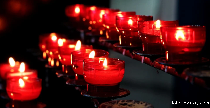 Five years since the Colectiv nightclub fire in Bucharest, the authorities say survivors will benefit from lifelong medical treatment
Romania's President Klaus Iohannis announced he would ratify the law on providing lifelong medical treatment to the survivors of the Colectiv nightclub fire of October 30 2015, on the very day the tragedy occurred 5 years ago. The Chamber of Deputies, as the decision-making body in the matter, passed a draft law according to which the expenses linked to any kind of treatment, underwent at home or abroad, in the case of people whose health was affected by the Colectiv nightclub fire, will be covered by the Ministry of Health for the entire duration of their lives. Five years after the fire that claimed the lives of dozens of young people and ruined the lives of scores of others and victims' families, the survivors still demand justice be served.
The Colectiv court case has reached the sentencing phase. The last appearance at the Court of Appeal was postponed, as some of the defendants had not hired legal representatives. In the aforementioned case the former mayor of District 4 and other city hall public servants, but also the club owners, two firefighters, members of the pyrotechnics crew and representatives of the fireworks show were all handed prison sentences. The defendants and the institutions they represent must now pay some €10 million in damages to the victims. The Colectiv Association, set up by the victims' families and survivors, claims that, in the five years that have since passed, the authorities have made no changes to avoid similar tragedies from happening in the future.
The tragedy is also the subject of a film, which has been nominated to represent Romania in the 2021 Academy Awards in the "best international feature" section. The film follows the events unfolding 1 year after the fire, and tells the story of people fighting the system, truth versus manipulation, the clash between private and public interests, but also courage and accountability.
On the night of October 30, 2015, a rock band climbed on an improvised stage at the Colectiv nightclub in Bucharest, venued in an old factory. Shortly after the concert started, the fireworks accompanying the show ignited the club's acoustic foam. The fire lasted 153 seconds, enough to kill many people inside the overcrowded club on the spot, but also for others to get killed in the ensuing stampede towards the club's only exit, inhaling a toxic mix of fumes. The then Prime Minister shortly resigned, and so did the Mayor of Bucharest's District 4, where the club was located. Meanwhile the wounded were transported for medical care abroad or remained in the country for treatment. Many died to sustained burns or hospital-acquired infections. Street protests shortly followed under the slogan "corruption kills!". A criminal investigation was launched, people were arrested, the court case dragged on, the sentences were finally passed, and
www.rri.ro
Publicat: 2020-10-29 14:00:00
Vizualizari: 453
Tipareste