Surprises of the Romanian parliamentary elections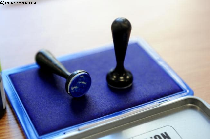 Record low voter turnout, the resignation of the prime minister and the presence of a little known party in parliament are the surprises of the December 6 elections.
Only apparently unrelated, the record low voter turnout, the resignation of the country's PM and the presence of a little know party in parliament are the three big surprises of the recent general elections in Romania. A certainty after the polls closed, on the evening of December 6, was that only around 32% of Romanians went to the polls, the smallest rate in 30 years. This has also been the lowest voter turnout in the European Union. The question is why 68% of the electorate preferred to stay home? Was this their way of sending a message to the political class? Of course, there were also the people who did not care who gets elected and also the people who were afraid to go to the polling stations due to the coronavirus crisis that still makes victims in Romania. But there were also many citizens who confessed feeling unrepresented by the political class, and who asked for concrete actions and for no more empty words.
"It is very clear that there are many Romanians who either have not received enough information on these elections or are simply unsatisfied with me, with the parties, with the entire political class or with certain measures that have been taken" President Klaus Iohannis has admitted. An hour after he made this statement, PM Ludovic Orban, whose Liberal Party lost the elections, having got 5% less that the Social Democrats in the opposition, but who wants to form a centre-right majority and then the government, resigned. The surprise move was hailed by those who saw it as way of taking responsibility for the poor election result, but was considered irresponsible by others.
About a year ago, a new party emerged, against a background of political turmoil and social dissatisfaction. This party, called the Alliance for the Union of Romanians (AUR), has been almost invisible for the media until December 6, when everybody was surprised to learn that it got 9% of the votes and made it to Parliament. Seen by some people as being a nationalist party and even a far-right party, AUR says that half of the Romanian nation is now abroad and that the country loses its citizens year by year, from one election to another, because they lose trust in the people who should be defending their interests. Family, nation, Christian faith and freedom are the values that this new party says it is promoting. (Translated by Elena Enache)
www.rri.ro
Publicat: 2020-12-08 14:00:00
Vizualizari: 450
Tipareste