January 13, 2021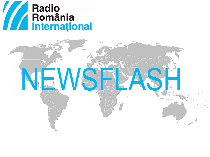 Click here for a roundup of local and world news
ALERT On Wednesday Romania extended its state of alert over the COVID-19 pandemic by another 30 days. Among other things, face covering remains mandatory in all indoor and outdoor public areas. After a first stage of the national vaccination programme, covering healthcare personnel, on Friday enrolment begins for the beneficiaries of the second stage, namely people over 65, chronic patients and employees in key sectors. President Klaus Iohannis said in a press conference that the success of the vaccine rollout is a prerequisite for a return to normal and reopening the economy. On Wednesday in Romania around 4,400 new COVID-19 cases and 88 related deaths were reported. 1,081 patients are currently in intensive care.
GOVERNMENT The government is discussing in today's meeting this year's state budget bill, and a bill increasing minimum wages from roughly 455 euro to 470 euro. The increase is not to cover employees with higher education degrees, whose minimum wages will be kept at the current 480 euro. This year's state budget bill is to be submitted to Parliament by February 4. PM Florin Cîţu asked his cabinet members to present reports on their top priorities, and promised that this year public money will be spent in an efficient and strict manner. He also warned that the budget deficit, estimated to reach 7% of GDP this year, must also be taken into account. The government is also expected to pass today an emergency order on bonuses paid to the personnel involved in the COVID-19 vaccine rollout.
PROTEST Trade unions in the police, public administration, social assistance and the penitentiary system are taking part today in a rally in front of the Labour Ministry in Bucharest and of prefecture offices elsewhere in the country. PUBLISIND trade union federation initiated the protests on December 31, 2020, after the government decided to freeze salaries in the public sector. Sanitas Federation also started employee support actions yesterday, picketing the government headquarters and prefecture offices. They say the Government's unwillingness to observe the law and give healthcare personnel their due salaries is an affront to the efforts they make every day at the work place. President Klaus Iohannis said the salary freezing is a fair measure given the current economic crisis.
CORRUPTION President Klaus Iohannis approved the commencement of criminal prosecution against the former PM and Senate speaker Călin Popescu Tăriceanu. He is accused of bribe taking in 2007 and 2008, during his term in office. Prosecutors say he indirectly received from an Austrian company material benefits worth 800,000 dollars consisting in consultancy services. In exchange, Tăriceanu pushed for the adoption by his cabinet of decisions that benefitted this company. A previous request of the National Anticorruption Directorate, in November 2018, to the same effect, had been dismissed by the Senate in June 2019. Prosecutors are now saying they have additional evidence and new elements have appeared in the case.
US The House of Representatives endorsed a resolution asking for the removal of outgoing president Donald Trump, for inciting last week's storming of the US Congress. But given that vice-president Mike Pence said he will not use the 25th Amendment to remove Donald Trump, a vote on a second impeachment is very likely to take place today. Mike Pence said using the 25th Amendment would only deepen the existing tensions. Several Republicans said they would vote with the Democrats for Trump's impeachment. The Democrats are planning to impeach Trump for "incitement of insurrection," after his supporters stormed the US Capitol. Donald Trump described the actions against him as a witch hunt.
SPORTS The Romanian tennis player Mihaela Buzărnescu (137 WTA), plays today against American Whitney Osuigwe (161 WTA) in the last qualifying round for the Autralian Open's main draw. Five Romanians already have a spot in the main draw—Simona Halep (2 WTA), Patricia Ţig (56 WTA), Sorana Cîrstea (71 WTA), Irina Begu (78 WTA) and Ana Bogdan (92 WTA). The first Grand Slam this year is scheduled to take place between February 8 and 21. (tr. A.M. Popescu)
www.rri.ro
Publicat: 2021-01-13 13:55:00
Vizualizari: 395
Tipareste