January 13, 2021 UPDATE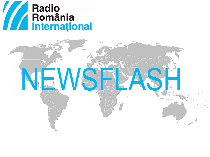 A roundup of the main stories in Romania today.
State of alert. On Wednesday Romania extended its state of alert over the COVID-19 pandemic by another 30 days. Among other things, wearing a face mask remains mandatory in all indoor and outdoor public spaces. After a first stage of the national vaccination programme that targeted healthcare workers, registration begins on Friday for the beneficiaries of phase two, namely people over 65, chronic patients and employees in key sectors. President Klaus Iohannis said in a press conference that the success of the vaccine rollout is a prerequisite for a return to normal and relaunching the economy. More than 4,400 new COVID-19 cases and 88 related deaths were reported on Wednesday in Romania.
Minimum wage. The government decided to increase the gross minimum wage from the equivalent in lei of some 455 euros to 470 euros. The minimum wage for persons in positions that require a university degree remains at 480 euros. The government also discussed the state budget bill for this year, which is to be submitted for debate in Parliament next month. Prime minister Florin Cîţu asked his ministers to come up with a list of priority projects and urged them to take into account the budget deficit, which is estimated at 7% of GDP this year.
Protests. Trade unions in the police, public administration, social assistance and the prisons system staged a rally on Wednesday outside the Labour Ministry in Bucharest and in front of prefecture offices elsewhere in the country. PUBLISIND trade union federation initiated the protests on December 31, 2020, after the government decided to freeze salaries in the public sector. Sanitas Federation also started employee support actions on Tuesday, picketing the government headquarters and prefecture offices. They say the government's unwillingness to observe the law and give healthcare personnel their due salaries is an insult to the efforts they make every day at the work place. President Klaus Iohannis said freezing salaries is a fair measure given the current economic crisis.
Poll. Romanians are pessimistic about the general situation in their country, according to an opinion poll conducted by the Romanian Institute for Evaluation and Strategy (IRES). Seven in ten people surveyed believe the country is heading in the wrong direction and eight in ten say 2020 was a bad year for Romania, but almost three quarters are more optimistic about this year. Half of respondents believe life will probably return to normal in Romania in 2021 after the coronavirus pandemic, but two thirds are sceptical about a full economic recovery. Only one in ten respondents believes incomes will grow this year. The poll was conducted among 1,030 respondents on 7th and 8th January over the telephone and has a margin of error of plus or minus 3.1%.
Corruption. President Klaus Iohannis gave the green light on Wednesday to the start of prosecution against former prime minister and Senate speaker Călin Popescu Tăriceanu, who is accused by the National Anticorruption Directorate of bribe taking. In 2007 and 2008, he allegedly received material benefits worth 800,000 dollars from representatives of an Austrian company. Also on Wednesday, former MEP Marian Zlotea was sentenced to 8 years and a half in prison for aggravated bribe taking. As head of the National Sanitary and Veterinary Authority, he forced his employees to pay monthly contributions to the now defunct Liberal Democratic Party. In another case, the court upheld a 4-year sentence from 2019 against the former head of the organised crime body Alina Bica. She fled Romania before the court issued its ruling, first to Costa Rica and now to Italy, from where she asks not to be extradited.
Decoration. President Klaus Iohannis on Wednesday signed a decree to award US ambassador to Bucharest Adrian Zuckerman the Star of Romania national order for his entire activity during his term in Romania and his substantial involvement in developing and deepening the strategic partnership between Romania and the US. The son of Romanian emigrants, Zuckerman began his term on 14th December 2019. He is not a career diplomat, but a political appointee of president Donald Trump and will resign his post based on a common practice according to which the term of politically appointed ambassadors ends when a new administration takes office.
Investment. According to the National Bank, foreign direct investment in Romania dropped in the first 11 months of last year by more than 60% compared with the same period in 2019, from 4.7 billion euros to less than 1.9 billion. Romania's foreign debt grew between January and November 2020 by almost 10.2 billion euros, with the country's long-term debt amounting to almost 86 billion euros at the end of November.
Tennis. Mihaela Buzărnescu of Romania lost to Whitney Osuigwe of the US in straight sets in Dubai on Wednesday in the last qualifying round for the Australian Open. All six Romanian players in qualifiers were eliminated, but there are still five Romanians on the main draw: world no. 2 Simona Halep, Patricia Ţig (56 WTA), Sorana Cîrstea (71 WTA), Irina Begu (78 WTA) and Ana Bogdan (92 WTA). The Australian Open will be held between 8th and 21st February in Melbourne. (CM)
www.rri.ro
Publicat: 2021-01-13 19:57:00
Vizualizari: 128
Tipareste