March 4, 2021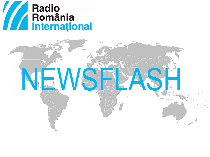 Covid cases surging again in Romania./ Dismissals and arrests among police forces in wake of two incidents./Romania marks 44th anniversary of deadly tremor.
Covid-19 Romania. Covid cases are surging again in Romania. Today saw 4,271 new infections, the highest figure since the start of the year, as well as 98 new related deaths. 1,070 Covid patients are in intensive care. Total infections are nearing 817,000 and that of related fatalities 20,700.Several counties are now in the red tier zone, reporting more than 3 cases per 1,000 inhabitants over the course of 14 days. In Timiş county, in the west, three localities will go into lockdown for the next two weeks due to rising infection rates. Meanwhile, the mass vaccination campaign continues, with more than 1 million people having already had the jab in this country.
Restrictions Europe. New restrictions to tackle the coronavirus pandemic came into effect in Greece, to stay in place until 16th March. A night-time curfew from 9 pm to 5 am during week days and from 7 pm to 5 am at the weekend has been imposed in the metropolitan areas around Athens and Thessaloniki. Some sports activities and wedding, baptism and funeral receptions were also banned and church services can be held with no people present. Schools will be closed in areas where the epidemiological situation is more serious. The French government is also expected to announce new local restrictions, including weekend lockdowns, a measure already used in Nice and Dunkirk.
Police. Romanian interior minister Lucian Bode on Wednesday evening announced the replacement of the leadership of the County Police Inspectorate in Bacău (east) and of the local police in Oneşti in the wake of a double homicide committed a few days earlier in this town. The incident, which shocked the entire country, still raises many questions. Minister Bode also asked the prosecutor's office to start an investigation into possible workplace negligence over attempts to minimise the importance of the incident, failing to take into account all available data and failing to brief superiors in a complete and accurate manner. On Monday, two builders working in a private flat in Oneşti were killed by the flat's former owner. Aged 68, the latter was unhappy that he had been evicted from his home. The police opened fire to enter the apartment where the former owner was holding the builders hostage, after negotiations with the police failed. The attacker was shot in the legs by the police and taken to hospital. In another incident, eight police officers from a police station in Bucharest were detained by prosecutors and accused of torturing two young men. In September last year, the two young men filed a complaint saying they were beaten up by the police officers after pointing out they were not wearing facemasks and were fining people indiscriminately.
Earthquake. Romania marks today the 44th anniversary of the earthquake of 4th March 1977 measuring 7.2 degrees on the Richter scale. The biggest to hit Romania, the tremor killed 1,570 people, mostly in Bucharest, and caused damage estimated at over 2 billion dollars at the time. Some 230,000 homes were destroyed or seriously damaged. The earthquake led to an economic and social crisis which historians say the communist dictatorship of the day was unable to recover from before its demise in 1989. Experts are warning that in the event of a new earthquake of this magnitude, hundreds of buildings are at risk of collapsing in Bucharest. According to an opinion poll conducted by the Romanian Institute for Evaluation and Strategy (IRES), less than 20% of all homes in Romania were insured in 2020 against a series of risks. 54% of respondents said they are worried about a new earthquake and some two thirds said they don't know what they should do in the event of a disaster. More than 100 tremors measuring over 3 degrees on the Richter scale are taking place every year in Romania.
Tennis. The Romanian-Latvian pair Monica Niculescu and Jelena Ostapenko reached the doubles semifinals in a WTA tennis tournament in Doha worth over 500,000 dollars in prize money. In the quarterfinals, Niculescu and Ostapenko defeated the German-Russian pair Laura Siegemund and Elena Vesnina in straight sets. In the semis, they will be facing the first seeds Barbora Krejcikova and Katerina Siniakova of the Czech Republic. (CM)
www.rri.ro
Publicat: 2021-03-04 13:55:00
Vizualizari: 342
Tipareste