March 13, 2021 UPDATE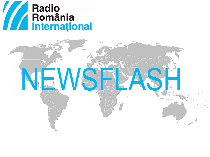 Click here for a roundup of local and world news
COVID-19 On Saturday the Strategic Communication Group reported nearly 5,000 new COVID-19 cases in Romania, with 79 new deaths and over 1,200 patients in intensive care. The total number of infections so far is over 855,000, with the death toll standing at over 21,400. As of March 14, Romania extends the state of alert by another 30 days, amid growing numbers of COVID-19 cases. All restrictions valid so far will be maintained, and a night curfew will be in place between 10 pm and 5 am, one hour longer than at present. Accommodation facilities in mountain resorts will only be allowed to receive guests at 70% of their capacity. Meanwhile, the vaccine rollout continues, with nearly 1.4 million people immunised since late December, most of them with the Pfizer vaccine. Romania has temporarily suspended the use of an AstraZeneca vaccine batch, but continues to use doses from other batches. The decision came after several European countries reported severe side effects and even deaths among people who have received doses from the respective batch.
PANDEMIC The World Health Organisation said there are no reasons not to use the AstraZeneca COVID-19 vaccine, after several European countries announced they had suspended it as a precaution, according to WHO spokesperson Margaret Harris. The European Commission calls on states to follow the advice of the European Medicines Agency (EMA), which says that so far nothing points to higher blood clot risks in people having received the AstraZeneca shots. Meanwhile, the "digital green passport" project to be presented in Brussels on Wednesday will only take into account the COVID-19 vaccines authorised by the EMA, a senior EU official said on Friday. Four vaccines are authorised for use in the EU at this point--Pfizer/BioNTech, Moderna, AstraZeneca/Oxford and Johnson & Johnson. The Chinese vaccine Sinopharm, used in Hungary even by PM Viktor Orban, is not included, and neither is Russia's Sputnik V, ordered by Hungary, the Czech Republic and Slovakia and under EMA assessment since March 4. Around the world, according to worldometers, over 119 million people have so far caught the virus. Some 95 million people recovered and more than 2.6 million died.
FRIGATE The Romanian frigate 'Regina Maria' Saturday joined the Standing NATO Maritime Group Two (SNMG-2), operating in the Black Sea. The frigate, with a crew of 238, will carry out NATO monitoring missions along with 5 other vessels from Bulgaria, Greece, Spain and Turkey, as part of SNMG-2, subordinated to the Allied Maritime Command (MARCOM).
CRASH An An-26 military aircraft flying from Kazakhstan's capital city Nur-Sultan crashed on Saturday while landing on Almatî Airport. Four of the 6 people on board died, according to the country's ministry for emergencies. The Russian news agency Interfax quoted one source as saying the aircraft was part of Kazahstan's border service in the Committee for National Security.
MOLDOVA The president of R. of Moldova Maia Sandu presented the government with a set of measures to help the economy overcome the COVID-19 crisis. Under the plan, small enterprises and farmers would have easier access to financial resources thanks to a Loan Guarantee Fund. Maia Sandu explained in a Facebook post that the Fund would be increased to over 1.5 billion Moldovan leu. Procedures will also be simplified, the Moldovan president promised, and added that she was counting on solidarity on everybody's part, including banks.
HANDBALL The best Romanian women's handball teams, SCM Râmnicu Vâlcea and CSM Bucharest, played on Saturday against each other in the second leg of the Champions League eighth-finals. The Bucharest side moved up into the quarter-finals, although they lost to SCM Ramnicu-Valcea 27-21. In the first leg, CSM Bucharest had won 33 - 24, playing away from home. (tr. A.M. Popescu)
www.rri.ro
Publicat: 2021-03-13 20:00:00
Vizualizari: 537
Tipareste