Aid for the hospitality industry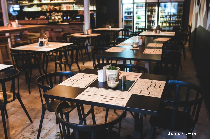 Over 73,000 companies in Romania's hospitality sector could benefit from a state aid scheme
Heavily hit by the Covid-19 pandemic, Romania's hospitality sector is hoping to recover this year. The Hospitality Employers Federation has recently asked the right-of-centre coalition government in Bucharest to disregard infection rates in this sector as of 1 June, given that by that date 90% of the staff will have been immunised and around 5 million people will have received vaccines nation-wide.
According to the Federation president, Corina Macri, the hospitality industry is at a turning point: "after authorities failed to support the sector following the lockdown and arbitrarily restricted our activity for a year, it is very important for the business environment that the reopening be conducted in the best conditions," she said.
In this respect, apart from decoupling the reopening from infection rate requirements, the Hospitality Employers Federation has also suggested a number of protection measures. These include, among others, shorter opening hours for indoor and outdoor restaurants and bars, 50% occupancy rates or a cap on the number of people seated at a table at 6. The organisation also suggests strict guidelines for the operation of hospitality businesses during the pandemic, with the Federation undertaking to communicate them to all stakeholders and to firmly recommend their implementation.
Another proposal is to reintroduce a financial support measure, under which the government covered 41.5% of the gross salary of former employees who are re-hired after they have been idled. Employers also want a salary tax facility or an increase in the minimum wages in the sector.
The Economy, Entrepreneurship and Tourism Ministry has already announced drafting an order under which over 73,000 companies in the hospitality sector across the country, whose operation has been affected by the COVID-19 pandemic, may benefit from a state-aid scheme. The draft order, which is currently under public debate, earmarks 500 million euro for this scheme, with the money coming from national public funds, foreign funding or both.
The scheme will run until the end of the year, with payments to be finalised by the end of June 2021, within budgetary constraints. The ceiling for the state aid to be provided to each beneficiary is 800,000 euro, the document posted by the ministry also reads. (tr. A.M. Popescu)
www.rri.ro
Publicat: 2021-04-15 14:00:00
Vizualizari: 323
Tipareste