Two candidates for the presidency of the National Liberal Party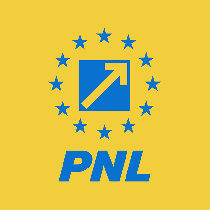 The National Liberal Party (the main party of the ruling coalition in Romania) is bracing for the upcoming congress when they are going to elect a new president
Romanian Liberals convened in Bucharest on Sunday in a National Council with a view to electing their new president during the Congress they are going to stage on September 25th. Two candidates are vying for this position, the incumbent leader Ludovic Orban and the country's present Prime Minister Florin Citu. Whether Orban's intention to run for the PNL presidency had been known for quite some time, Citu made public his intention during the aforementioned Council.
However, the two politicians' intentions were predictable as they had increased their public appearance of late. The incumbent president has paid a series of visits to the party branches in an attempt to gather support and had some media appearances in the company of several PNL mayors. In turn the Prime Minister has focused on the vaccine rollout and his latest efforts have been largely covered by the media.
According to Prime Minister Citu, the PNL, the main political group of the centre-to-right government in Bucharest needs a fresh impetus. He has also mentioned his intention to keep the party in power for at least 8 years. "Romania is changing. Europe is changing. The world is changing and there is a need for another kind of politicians," the Prime Minister went on to say.
Ludovic Orban, who was Romania's Prime Minister last year, has hailed Citu's decision to run for the party's presidency adding that this situation is not going to affect either the party's activity or its ruling abilities. He has given assurances that there is going to be no rift between him and his opponent caused by intestine fights as they have a series of common objectives such as the ruling programme, the anti-Covid vaccine rollout and the National Recovery and Resilience Plan.
'Even if there is competition, which is only natural because every four years we stage elections in our party, we are making all decisions together and are all attending the party sessions' says Ludovic Orban, who is currently the president of the Chamber of Deputies.
The Prime Minister has also mentioned the team work and common goals, but newspapers in Bucharest have pointed out the two leaders have not been seen together for quite some time now, not even at the 146th anniversary of their political party.
The party is going to elect its local leaders over 1st June and 15th July, while elections for county leaders are due between 1st July and 10th August. After these first rounds, the two presidential candidates must submit a motion to the local branches, which must decide what candidate they are going to support.
However, if a local branch makes a decision to support a certain candidate, it doesn't mean that all its members must endorse that candidate. And in order to win the election a candidate must be supported by 10 county branches.
(bill)
www.rri.ro
Publicat: 2021-05-31 14:00:00
Vizualizari: 707
Tipareste