June 14, 2021 UPDATE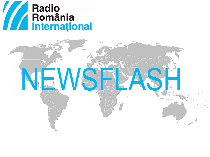 Click here for a roundup of local and international news
SUMMIT The NATO Summit in Brussels ended with a joint statement in which the Allies say they will not resume normal relations with Russia as long as that country breaches international law. On the other hand, the Allies have voiced concern with China's openly stated ambition to develop its nuclear weapons. The NATO secretary general Jens Stoltenberg said the trans-Atlantic relation will be strengthened, to improve its defence capabilities. The president of Romania Klaus Iohannis said the Alliance must be prepared for new security challenges. He also added that with the decisions made in the summit in Brussels, Romania's security is better protected. "We have reached our major goals set for this summit," the head of state emphasized. He pleaded for strengthening the deterrence and defence posture on NATO's eastern flank, especially in the Black Sea region. "The Alliance must have available the forces, structures and capabilities required for it to efficiently respond to the threats that we are facing in the region," Klaus Iohannis argued. He also had 2 meetings with the US president Joe Biden, whom he invited to Romania to carry on the discussion started in 2015, when the latter traveled to Romania as vice-president of the US. Upon arriving at the Alliance's headquarters, Biden emphasised that NATO was very important to the US, and "Article Five, we take as a sacred obligation."
COVID-19 The number of cases of coronavirus infection continues to drop in Romania, as authorities step up the vaccine roll out. The latest report shows the lowest figure in the past year. On Monday 50 out of 12,000 tests were reported positive. Ten people died over the past 24 hours, while another 17 deaths occurring in January, February and March were also reported. Over 4.5 million people have received the COVID-19 vaccine since December, and more than 4.2 million have got both doses. The European digital certificate will be operational in Romania as of July 1. The document will have a security code and will attest that the holder has either received the vaccine, or tested negative or recovered from the disease.
MOTION A simple motion against the minister for investments and EU-funded projects Cristian Ghinea, tabled by the Social Democrats in opposition, was discussed in Parliament on Monday and will be subject to a vote on Tuesday. The authors of the motion argue that minister Ghinea must be dismissed for his "managerial dilettantism," and that the National Resilience and Recovery Plan is a "disaster" and "will destroy Romania for the next 5 years." Cristian Ghinea dismissed the motion as a collection of lies, fakes and self-conflicting statements, and says Romania's current EU fund absorption rate is 55%.
FILM The awards of the 71st Berlin Film Festival were handed out on Sunday night in the German capital. The winners of the Berlinale had already been announced in March, but due to the COVID-19 pandemic, the award ceremony was postponed for several months. The Golden Bear for best film went to the satire 'Bad Luck Banging or Loony Porn', directed by the Romanian Radu Jude, about a sex video going viral. The film looks at the relationship between the individual and society, starting with the consequences of an amateur porn video, uploaded by a high school teacher on a specialised site. In related news, 2 Romanian films will be screened at the European Film Days in the Czech Republic: Radu Jude's "Uppercase Print" and the documentary "Colectiv," by Alexander Nanau, the Romanian film nominated for best foreign film and best documentary at this year's Oscars. (tr. A.M. Popescu)
www.rri.ro
Publicat: 2021-06-14 20:00:00
Vizualizari: 815
Tipareste