Rural museums in virtual format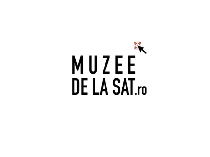 Muzeedelasat.ro is a free online platform dedicated to rural museums from around Romania, including little-known gems.
Muzeedelasat.ro is a free online platform available in Romanian and English and which can be accessed from 1st December. The team of the project has four members: Cosmin Murărașu, project manager and 3D scanning technician, Ionuț Teoderașcu, visual editor and photographer, Nicoleta Felea, copywriter, PR and writer, and Silvia-Alexandra Nistor, translator. Ionuţ Toderaşcu tells us more about this platform:
"Muzeedelasat is a new platform launching on 1st December dedicated to museums in the rural area. We'll begin with the eight counties in the Moldavia region and we're planning to cover the whole country and provide a map of all museums in the rural area. The platform contains virtual trips and documentary material we gathered on site. The project began in fact in September this year, when we went to each museum to scan the interior of the building. The virtual tour is like a video game, you can explore every room, zoom in on a certain exhibit, examine it in detail, which in fact makes you want to visit it in person and walk the streets of the village. We are passionate about Romania's rural areas and we believe they deserve to be known better."
Each museum was scanned, photographed and documented before a virtual 3D tour is created using high-tech equipment integrated into Google Street View, Google Maps and Google Earth, containing a series of photographs, short descriptions and short presentation videos. Ionut Toderaşcu says the first stage of the project is dedicated to the museums in the Moldavia region, in eastern Romania:
"28 museums are included in this first stage, from each village in Moldavia. To give you a few examples, one such place is the Vatra cu Dor traditional household in Galaţi county, a place which is also perfect for young people. It's not just a museum, but a place where an interactive relationship is being built between the hosts and the young people who come there and want to know what village life was like in the past. In Vrancea, we have included museums like the Ion Roata memorial house, where we meet Sevastiţia, an old lady who takes care of the house, including repainting it from time to time. Everywhere we went we discovered people who love what they do and as a visitor, it's special kind of feeling, one you don't normally get when you go to a museum in a city. You end up talking to the people, they tell you about their life, and the history of the museum. Our list also includes bigger museums, such as the Alexandru Ioan Cuza museum in Ruginoasa in Iaşi county, which is a very imposing building, almost like a castle. In Neamţ county, for example, we included Popa House, where visitors can explore village life as it once was and see the traditional masks and art objects created by Mr Popa."
We asked Ionuţ Toderaşcu to name one particular museum that he liked:
"I probably enjoyed best our visit to the George Enescu memorial house in Botoşani, but that's also because the weather was beautiful when we went there. The museum is a bit out of the way, in the middle of nature, and there was such a special vibe around that place. The Alice and Dumitru Rosetti Tescanu museum in Bacău is very involved in the cultural life and hosts various events every year, being very welcoming hosts."
As for the exhibits that most intrigued him, Ionuţ Toderaşcu said:
"I think it was also in Tescani, the objects that belonged to George Enescu. Knowing who Enescu was and being in those rooms, seeing the violin he played on, it's a special feeling. By what we do, by these virtual tours, we want in fact to make people want to explore those places in person."
The four members of the team involved in the project to promote Romania's rural museums enjoyed every minute of their travels around the country to document these places, as Ionuţ Toderaşcu remembers:
"It was like a marathon going to all these museums. We explored all 28 of them in 20 days, scanning and taking photographs for the virtual tours, travelling over 5,500 km. There was a lot of work involved, and after gathering the information we spent another few weeks processing it. We wanted to launch on 1st December because of the significance of this holiday for Romania [as national day] and also because it gave us time to be ready with the whole content."
Besides memorial houses that belonged to well-known figures from Romania, the platform also invites us to get to know places like the Miron Costin Dowry Chest Ethnographic Collection in Neamț county, the El Greco Ethnographic Museum in Suceava county, the Bucovina Salt Museum in Bacău county, and many, many others. (CM)
www.rri.ro
Publicat: 2021-11-30 14:00:00
Vizualizari: 580
Tipareste