Romanian 20th century writers and their popularity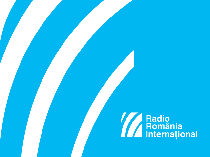 Prose writer Radu Tudoran
Prose writer Radu Tudoran is the author of the most popular and the most widely-read adventure novel in Romanian literature, All Sails Up !, Toate panzele sus!, in Romanian. Radu Tudoran was born almost 112 years ago, on March 8th, 1910, in the locality of Blejoi, Prahova County.
All Sails Up! enjoyed a tremendous success; it was even turned into a TV series in the 1970s and, because of its popularity, critics and readership alike ignored the rest of his literary output, despite Radu Tudoran's being a very prolific writer. Moreover, in terms of personal life, Radu Tudoran kept himself to himself and succeeded to stay away from the propagandistic tendencies of the communist-controlled literature, back in the day. So Radu Tudoran's apparently unassuming personal life comes in stark contrast with the fame acquired by All Sails Up!. The novel is deprived of any ideological reference; surprisingly enough, it was published at a time when Romanian culture was under the strict influence of socialist realism. The author pursued his own path, which was rather neutral, and was not influenced by anybody, not even by his brother, Geo Bogza, an accomplished avant-garde poet and an author of literary reportages, who at one point was among the beneficiaries of the communist system. Literary historian and critic Paul Cernat gave us further details on Radu Tudoran's biography.
"He was born into the family of a seaman, actually a naval contractor. He was the youngest child in his family. His real name was Nicolae Bogza. He followed in his father's footsteps as he chose his profession and went on to become a navy officer. Politically, Nicolae Bogza, the future Radu Tudoran, did not take to the radical left, which lured Geo Bogza, but he did not embrace the far-right either, a path which, for a while, his elder brothers, who were writers themselves, Alexandru and Ovidiu Bogza, took. Their sister, Elena, wrote literature as well. It was a family where books were written."
His passion for writing, as well as his passion for travelling, especially for the seafaring journeys, remained constant traits in the life of Radu Tudoran, who made his debut in 1939, the very year when World War Two broke out.
Literary critic Paul Cernat:
"His maiden volume was a collection of literary reportages, a book about Hitler's Germany, which caused a lot for dissatisfaction with everybody, irrespective of their political leanings, since it was being perceived as much too neutral. In the subsequent years, in his capacity as a navy officer, he contributed to the official press of the time and even had a stint in Bugeac, southern Bessarabia, where he was sent as a war correspondent. It was there that he drew his inspiration from, A Port in the East, arguably one of Radu Tudoran's best novels, a wonderful book, which has remained a good read even to this day. At that time, he had already published a collection of short stories, The Town with Poor Girls (...) The writer would contribute a very interesting volume, in 1943, Seasons, a book that had already earned Tudoran the status of neo-Romantic and sentimental writer in the best sense of the word. That novel would be followed, in 1945, by a social novel, inspired from the extraction of crude oil, a world he was quite familiar with, since he was born nearby Ploiesti, in an area of oil refineries. The novel was entitled Flames and was reprinted several times. "
Nevertheless, Tudoran did not take kindly the instatement of communism in Romania, so he tried to smuggle himself out of the country in the early 1950s on board a makeshift schooner. The attempt was thwarted, obviously, and most of the crew were arrested. Save for Radu Tudoran, thanks to the intervention of his brother, Geo Bogza, who was well-placed, politically. However, the adventure did have its literary follow-up, since in 1954 All Sails Up! was brought out, a novel also revolving around a schooner which was full of adventurers. However, this time, fate takes them from the cosmopolitan world of Sulina harbour in the late 19th century, where river Danube flows into the Black Sea, to South America. But how was that book spared by then the tough censorship, being reprinted several times and even being turned into a film?
Literary critic Paul Cernat:
"I've got two explanations. One has to do with the support provided by his brother Geo. A second explanation has to do with the refuge he took in a province which was safer from ideologies than other such zones, even though the intrusion there was very strong as well. However, it came in handiest to write a book of adventures, set in the 19th century, rather than writing about more recent times. So that particular kind of refuge he took, on one hand, in history and on the other hand, in the adventure children and youth fiction, turned out to be providential. Radu Tudoran travelled extensively after the Stalinist period, when the tribute he paid to the regime was rather modest as compared to other writers, for instance, he did that by simply writing the novel River Danube Bursting its Banks, a social novel in line with the ideology oh that time. After that, he would travel a lot and write books inspired by his journeys. He was a man who really enjoyed travelling, he was also very nice and even charming. After 1961, when River Danube Bursting its Banks was published, he also wrote quality literature for children, a mix of travel literature and fantasy. In the last two decades of his life, he also had a very consistent epic project, which sadly did not enjoy that much coverage. I'm speaking about The End of the Millenium, a cycle of novels made of seven volumes, brought out between 1978 and 1994, with the last novel being published posthumously. It is a sort of historical fresco of the 20th century. "
A fresco the completion of which Radu Tudoran had the chance to witness, once the communist regime collapsed, since he died in 1992. To this day, All Sails Up! has been reprinted at least once. Radu Tudoran' s other novels truly deserve to be reprinted, since they are really worth discovering by today's generations of readers.
(EN)
www.rri.ro
Publicat: 2022-03-13 14:00:00
Vizualizari: 535
Tipareste