April 30, 2022 UPDATE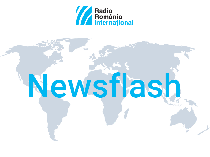 A roundup of domestic and international news
WAR IN UKRAINE - Peace talks with Russia risk failing, Ukraine has warned, after Russian troops continued to bomb positions on the Donbas frontline. Ukraine's president, Volodymyr Zelensky, explained the people are furious with the discovery of war crimes and atrocities committed by the Russian army. Over 1,000 civilians were found dead after the withdrawal of Russian troops from the Kyiv oblast, many of whom appear to have been summarily executed. They add to the thousands of civilians killed in Russian shelling targeting civilian objectives, including homes, hospitals, schools and cultural centers. In other news, the Russian Minister of Foreign Affairs, Sergey Lavrov, said peace negotiations continue, although with great difficulty. Russia is confronted with considerable challenges and "was forced to regroup and reorganize its exhausted and scattered forces following its failed attempts at advancing in northeastern Ukraine", the British Defense Ministry writes.
REFUGEES - The number of Ukrainian refugees who entered Romania went down on Friday by 2.6% compared to the previous day, the Border Police Inspectorate announced on Saturday. According to an official news release, on April 29, over the course of 24 hours, some 96 thousand people entered Romania through all border crossing points, of whom some 8 thousand were Ukrainian citizens. 4,651 Ukrainians entered Romania through the Ukrainian border and another 1,731 through the Moldovan border. Since the start of the war in neighboring Ukraine, a total of 818 thousand Ukrainian citizens entered Romania, most of whom were en route to other Western countries.
FERRY CROSSING - A new ferry crossing checkpoint will be opened on the Giurgiu-Ruse border following an agreement signed by Romania and Bulgaria. According to the document, the ferry checkpoint will remain open for passengers and vehicles with a maximum authorized mass of 40 tons, and is expected to become operational starting this autumn. The agreement was signed in Bucharest on Friday, during the visit of Buglarian Prime Minister Kiril Petkov. The Bulgarian official met with his counterpart, Nicolae Ciucă, as well as with president Klaus Iohannis. Attending Romanian-Bulgarian talks was also EU Commissioner for Transport, Adina Vălean, who said Brussels is ready to support joint Romanian-Bulgarian projects. The EU official highlighted the importance of the Danube River for river traffic in Europe, saying its potential can be further tapped into. Apart from joint transport projects, the two delegations also tackled the Cooperation and Verification Mechanism and the two countries' Schengen Accession.
CYBER ATTACKS - A wave of cyber-attacks hit Romania on Friday and Saturday. The websites of the government, the National Cyber Security Directorate, the Defense Ministry, the Border Police, the National Rail Company and certain commercial banks were taken down. The attack was claimed by the pro-Russian hacker network Killnet, in response to Romania's support actions for Ukraine. Killnet hackers this month also attacked institutions in Estonia, Poland, the Czech Republic, the United States, as well as NATO websites. Experts say this was a DDoS attack, which is a malicious attempt to flood a network or an online service with HTTP requests, thus rendering them unavailable to their users.
ENERGY - Average electricity prices for household users at EU level went up significantly in the second half of 2021, compared to the same period of 2020. Romania was one of the countries with the highest price hikes in the national currency, the Eurostat reports. According to the European Statistics Office, electricity prices went up across the European bloc, with the exception of Slovakia and Hungary, where prices were regulated. The highest increase, of nearly 50%, was reported in Estonia and Sweden. Other states that reported major increases in electricity prices were Cyprus and Latvia, between 30% and 40%. Romania, alongside Ireland, Lithuania, Bulgaria and Belgium, increased electricity prices by as much as 20%. The lowest electricity prices were signaled in Hungary, Bulgaria and Croatia, while the highest were in Denmark, Germany and Belgium. Last year, household users in the EU paid more for natural gas as well, Bulgaria, Greece and Estonia reporting the biggest increases, while natural gas prices went down only in Slovakia, the Czech Republic and Portugal.
ARMY - Military ceremonies are being held across the country, jointly with concerts and competitions marking Land Forces Day. In Bucharest, the main event was held at the headquarters of the Land Forces, where state officials, active and reserve military, foreign diplomats and troops from allied countries attended the military and religious ceremony. Chief of General Staff, General Daniel Petrescu pointed out Romania must remain a pivotal provider of security and stability in the region, both in terms of its defense capabilities, as well as at Euro-Atlantic level.
COVID-19 - Under 900 news cases of COVID-19 infection and 8 related deaths were reported on Saturday in Romania. Most were signaled in Bucharest, a little over 200. The number of patients treated in hospitals also dropped to 1,150, of whom 63 are children. 200 people are currently in intensive care.
MAY DAY - The summer season official started on Saturday, when hotels and guesthouses opened their doors to the public. Accommodation units on the Romanian Black Seacoast are booked at 80% capacity, hotel owners expecting some 30,000 tourists to arrive in order to celebrate May 1, the International Labor Day. Costinești and Mamai Nord are hosting music festivals which are expected to bring in a large number of young people. Authorities have deployed additional security forces to ensure public order is observed in crowded areas. (VP)
www.rri.ro
Publicat: 2022-04-30 20:00:00
Vizualizari: 541
Tipareste