Killnet vs. Anonymous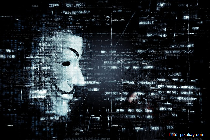 Romania, like other EU and NATO states, has been the target of cyber-attacks committed by a pro-Russia group
It does not cause human casualties and does not involve atrocities such as those committed by Russian soldiers in Ukraine. It does not destroy infrastructure. It's a different kind of war, invisible and without emotional impact, but with a high stake in the current age of technology. It is part of what is called hybrid conflict and consists of cyber-attacks.
Such an attack temporarily affected, on Sunday night to Monday, the website of the largest airport in Romania, Otopeni. And it wasn't the first. The Bucharest Special Telecommunications Service had previously blocked thousands of such attacks in the last two days, launched by the pro-Russian group Killnet on the websites of important institutions such as the Government, the Ministry of Defence, the Border Police, the Romanian Police and the National Cybersecurity Directorate itself.
Public institutions from the Republic of Moldova, a neighbour of both Romania and Ukraine, as well as from European Union and NATO countries were also targeted. The National Cybersecurity Directorate has drawn attention to the intensification of cyber-attacks propagated by Killnet via email or messaging platforms. A similar warning came from the Romanian Intelligence Service. Attackers send messages via email, WhatsApp, Signal, Telegram or Messenger, claiming to be a trusted person, in order to persuade potential victims to disclose confidential information, personal data or take action that would allow attackers to take control of their infrastructure or IT devices.
Hackers also use fake email addresses or user accounts that look as if belonging to well-known public institutions or organisations in Romania. Experts advise users not to respond to urgent, strangely worded requests that appear to be from a trusted source, which include unsolicited links or attachments.
The same precautions must be observed when it comes to accessing links or attachments sent via SMS, WhatsApp or Telegram messages, the attackers using e-mail addresses similar to those owned by Romanian institutions.
In response to attacks by Russian hackers on Romanian institutions, the Anonymous Romania group announced that it had attacked and blocked the site of the unified procurement system in Russia, which was down for two days. "We launched a counterattack just to show them that our country is not helpless. We do not intend to respond to the attacks, so as not to attract others", the Romanian hackers told a private station.

Anonymous claims that it acted against Russia a few days after the invasion of Ukraine, and its main targets are procurement services, bids, real estate, land, to cause financial damage to the aggressor state. (MI)
www.rri.ro
Publicat: 2022-05-02 13:50:00
Vizualizari: 989
Tipareste