The European Parliament supports Romania's Schengen accession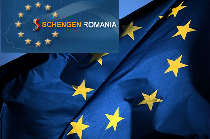 Romania has proved it deserves and has a right to be part of the Schengen Area, Romanian politicians say
Bucharest authorities hailed Tuesday's resolution passed by the European Parliament where MPs supported the Schengen accession of Romania and Bulgaria in large numbers. It is the fourth such resolution adopted by Parliament. All Romanian MPs argued in favor of the document. Conversely, MEPs representing the party of Dutch Prime Minister Mark Rutte abstained, while a Dutch MEP from the ruling coalition voted against. Tuesday's resolution, however, has no legal binding. The Schengen accession of the two countries requires unanimity in the Council of the EU. The Netherlands is one the states that have been opposing the accession of Romania and Bulgaria to the visa-free travel area, and, for the time being, it preserves its misgivings. Schengen accession should be tied to reforming the judiciary and observing the rule of law, the Netherlands has argued. University professor Silviu Nate with the "Lucian Blaga" University in Sibiu and the director of the Center for Global Studies commented the resolution:
"We can notice widespread support at European Parliament level, which should make us happy and serve as our starting point. The Netherlands has invoked concerns regarding our capacity to manage the flow of illegal migrants and other cross-border risks, but Romania has proved it has the capacity to fare better than other states that have long been part of Schengen, as the case was with the crisis of refugees from the Middle East or the current wave of migrants from Ukraine. Then, the Netherlands also points to aspects pertaining to the rule of law, which don't actually apply to Romania".
Why, then, would Netherlands oppose Romania's Schengen accession? Silviu Nate explains:
"Schengen accession has its own geo-economic stakes. Romania is known for its significant agricultural potential, and it can also become a facilitator of grain exports from Ukraine. There is one assumption that has prevailed in recent years, according to which the Netherlands would fear competition to its own port of Rotterdam in terms of trade. Obviously, we cannot prove the Netherlands' opposition is tied to any individual stake, but we can see ambiguity in the latest statements made by Dutch officials, which are inconsistent with the strong support coming from other EU states".
Romania has met all Schengen accession criteria as early as 2011, something with countries such as France or Finland, which originally opposed the idea, have meanwhile recognized. The Council of the EU is expected to make a decision on this matter on December 8. (VP)
www.rri.ro
Publicat: 2022-10-19 02:00:00
Vizualizari: 449
Tipareste