Architect Sergiu Singer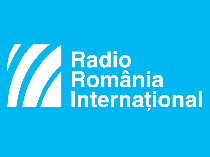 One of the country's renowned set designers and also a writer.
"Lavender and Garlic" and "Pins and Blue Paper" are two special books, difficult to include into a specific genre, as they have fiction, memoirs and cookbooks, all in one. They were written by architect and set designer Sergiu Singer. Born in 1928 in Ploiești, Singer, who died in 2018 in Bremen, Germany, left Romania in 1963, but remained connected to his native country which he frequently revisited and wrote about and where he had very good friends. Some of them often remember him, as does the architect Radu Comșa, a lecturer at the Bucharest University of Arts: "I met Sergiu before I knew him or I knew him before I met him due to an architectural dilemma. I was walking on Iancu de Hunedoara Boulevard in Bucharest and I was looking at a group of buildings that were somehow very strange, because the building on the right was the Soviet-type and quite ordinary while the one on the left was a bit exaggerated in terms decoration, a bit ostentatious, and, in any case, out of line. And I sat and wondered if someone was fooling Stalin. Someone dared to be out of line at a time when architecture was the puppet of dictators, the domain in which no mistakes were allowed. When I met him and he told me that he had designed that facade, at the age of 27, I remembered the moment when I had noticed it. The meeting between us also had a theatrical effect. He had a very special way of presenting himself. He used to say: "I'm Singer, like the sewing machine."
Before becoming a professor himself, Sergiu Singer was, after graduating from the Faculty of Architecture, assigned to the studio of architect Ioan Giurgea. A fan of ornamentation in architecture, Giurgea realized that the apprentice was even more interested in decorations than he was, and directed him towards theater. Radu Comșa: "Through a happy coincidence, he met his classmate from St. Peter and Paul High School in Ploiești, actor Toma Caragiu, on the street. Caragiu hired him in 1957 at the Youth Theater in Ploiești. There he signed his first set design for the show "De Pretore Vincenzo" by Eduardo de Filippo. Sergiu told me that the premiere in Ploiesti took place only a few months after the world premiere in Italy. That's how Sergiu got into theater, which would become his second great love. "
In the Federal Republic of Germany, where he emigrated in 1963, Sergiu Singer also focused on performing arts. Radu Comsa: "He arrived in Germany. I received as a gift from Sergiu a painting, representing the port of Hamburg. At one point I told him that the painting was not his style, as it was too gloomy. They are not your colors, there is no joy in it, I told him. He admitted that he had some difficult years right after getting to the Federal Republic of Germany. But he took up set design again. It started with "Antigone" in Gottingen and then, in the same theater, he signed the set design for another play, on the opposite end of the theatrical repertoire: "Who's Afraid of Virginia Woolf?". And so his career in Germany began. He started with theater plays, and then the opera. He also worked on a television show that was successful on ZDF and had a career of over 10 years. "
Although settled in Germany, Sergiu Singer found opportunities to visit Romania, where he would visit his old friends, one of them being actor Victor Rebengiuc: "Sergiu was a man who was born a friend. Because a friendship with him was forged on the spot. (…) I met him after I had graduated from the Institute of Theater in 1958. I was assigned to Craiova alongside a group of colleagues and, together with a professor, Vlad Mugur, we staged a play by Oscar Wilde, which was called "The Importance of Being Earnest". The set for the show was made by Siegfried. The play was staged in Craiova. That's where I met him and that's where we became friends, because we would see each other daily. I came to Bucharest shortly after the premiere of this show. In January I was already working at the Bulandra Theater or the Municipal Theater as it was called back then. We kept seeing each other, we were friends, we talked, but at some point he disappeared. I imagined that he left because he was a man who could stand on his own two feet anywhere in the world and did wonderful things. The moment he returned to Bucharest and Romania, he looked for me and we were able to resume our friendship."
After the fall of communism, Sergiu Singer was able to follow his other passions: gastronomy and prose writing. This is how his two books - "Lavender and Garlic " and "Pins and Blue Paper" - where the recipes of delicious dishes are tasted in the middle of the picturesque landscape of a Bucharest of the past, the one from Sergiu Singer's serene and optimistic memories. (EE)
www.rri.ro
Publicat: 2023-05-20 23:24:00
Vizualizari: 591
Tipareste