Political controversies on CAS reduction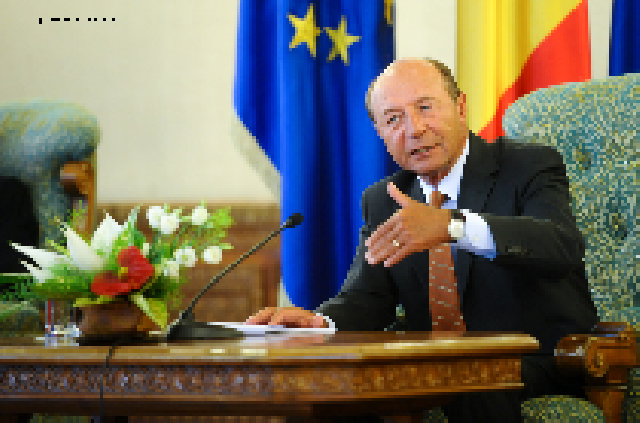 Negotiations between the President and the Prime Minister of Romania on a 5% reduction in the Social Security Contributions (CAS) for employers have ended in a deadlock.
Romanian president Traian Basescu and Prime Minister Victor Ponta have again argued over a new episode in the political controversy opposing each other. This time the bone of contention seems to be the measure providing for a 5% cut on Social Security Contributions for employers, which the government would like to see implemented as of October 1st.
On Monday, the head of state summoned the Prime Minister for consultations after the former last week had announced that he would not sing off on the law unless the government came with solutions to and fill the gap caused by the reduction in order to avoid any budget imbalance. In the president's opinion, a diminished CAS would increase a deficit in the pension fund and to offset that the government would have to raise taxes or cut on investment. The president was not convinced by the explanations provided either by Prime Minister Ponta or Finance Minister Ioana Petrescu.
"I would have expected the Finance Minister to come up with a sheet of paper to provide explanations, but she didn't. In my opinion this is a knee-jerk election measure, which might translate into additional taxes for the population. I'd like to believe the law's main prerequisite was to grant some benefits to companies, something I agree with, but the gap in the budget will be filled with taxpayer money, one way or another. And it will be up to the government to find a way of covering it, by levying direct or indirect taxes."
In turn the Prime Minister describes the President's refusal to sing the law as political propaganda. The Prime Minister sticks to his point about the opportunities offered by the CAS reduction. Prime Minister Ponta.
"I've made it very clear to him and he was well aware of that; Romania will not change the pledges it assumed for this year. And for the 2015-2016 budget we'll be considering measures to fight tax evasion, take into account the positive effects of the insolvency law, the way in which we see Romania's economic development and one of the fundamental medium-term objectives, namely to have at least one employee paying contributions for a pensioner, because we have considerably reduced this ratio. However, unless we reach this pensioner-employee ratio in the following 10-20 years, the situation won't improve."
At the end of the high-level talks, the president announced his intention to discuss the CAS-reduction issue with the representatives of the business environment, since the deadline for promulgating the law is July 24th. The president is also expecting a full report comprising concrete figures from the Finance Minister.
www.rri.ro
Publicat: 2014-07-15 12:42:00
Vizualizari: 401
Tipareste